Crunchy Peanut Butter: What to Know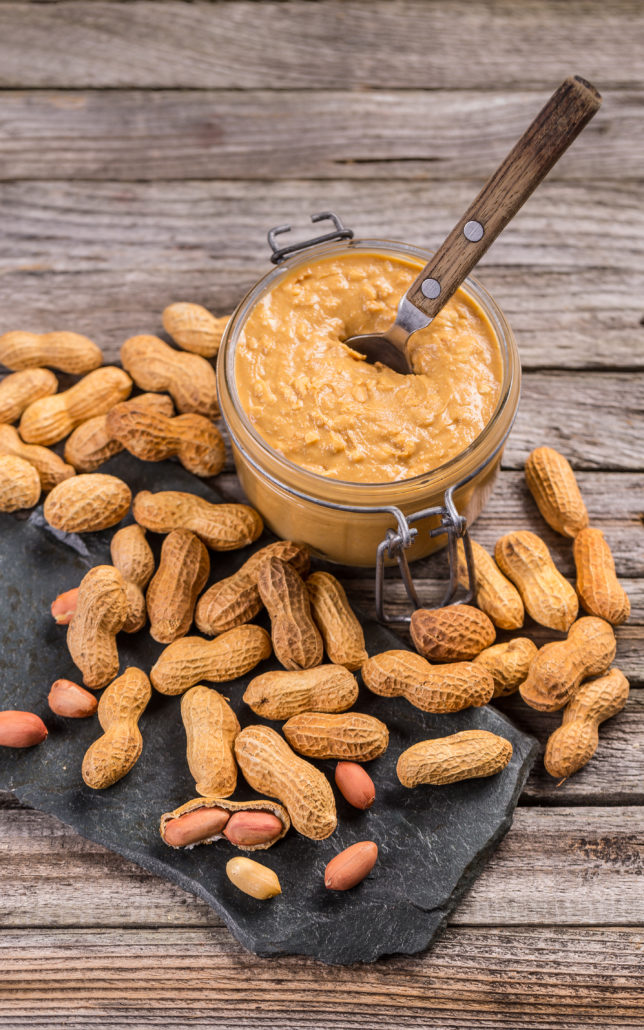 What Is Crunchy Peanut Butter?
We don't know about you, but here at Crazy Richard's, we are absolutely in love with peanut butter. We are obsessed with its delicious taste and how peanut butter can go on just about anything. Whether it is peanut butter and jelly sandwiches, cookies, or peanut butter noodles, peanut butter is something you never want to be caught without. Because peanut butter is essential in many of our kitchens, we at Crazy Richard's want to ensure that you are eating the highest quality peanut butter. That is why we only use one ingredient in our peanut butter recipe. You guessed it; it's peanuts! Our crunchy peanut butter contains only the best tasting American grown peanuts to pack the peanut flavor's biggest punch. Dry roasted and ground to perfection, our crunchy peanut butter is sure to make your taste buds explode with every bite.
What Is The Crunch In Crunchy Peanut Butter?
With our all-natural crunchy peanut butter, you don't have to worry about unhealthy additives, like big brand companies. Our natural peanut butter is non-GMO and has no extra palm oil, salt, hydrogenated oil, or sugar added, so you can rest easy that our roasted peanut butter is 100% healthy. So, since there are no additional ingredients, what creates the little extra crunch in our crunchy peanut butter? To turn our smooth peanut butter into crunchy peanut butter, we add in chunks of real crushed peanuts to give the nut butter some extra texture. That way, every bite gives you a satisfying crunch you won't be able to resist.
Nutritional Benefits Of Crunchy Peanut Butter
Peanut butter has been around for nearly 3,500 years, all around the world. The history of peanuts is rich and has been around since the Incans in Peru, and slowly grew more popular with the Spanish worldwide exploration. Peanuts became a staple in the United States in the 1800s with circus wagons and baseball games. Eventually, peanut butter was discovered and we can enjoy both peanuts and its delicious crunchy or creamy peanut butter today.
Peanut butter has long been a staple in people's diets since it is incredibly healthy, packed full of protein, vegan friendly, and gluten-free. Our extra crunchy peanut butter has plenty of health benefits, including:
On a side note, did you know that eating peanut butter during pregnancy can lower the risk of your child having a peanut allergy? Also, eating peanut butter when pregnant can decrease potential congenital disabilities since it is high in antioxidants and folate.
How To Eat Crunchy Peanut Butter
There are plenty of delicious ways to eat peanut butter, including the classic peanut butter and jelly sandwiches and peanut butter cookies. You can easily substitute crunchy peanut butter for creamy peanut butter in any recipe without any trouble. There are also many other ways to use crunchy peanut butter, including:
Chocolate and peanut butter cookies

Put a few spoonfuls of crunchy peanut butter in ice cream or oatmeal

Peanut butter and banana bread
Should Crunchy Peanut Butter Be Refrigerated?
Crazy Richard's crunchy peanut butter can be refrigerated or stored in the cupboard, depending on the consistency you desire. If you want thicker peanut butter, then store your peanut butter in the fridge. If you wish to have drizzly peanut butter to pour on your toast, make sure to keep your jar on the counter or in the pantry. If the oils in your peanut start to separate, simply stir it back up, and you will have creamy and tasty peanut butter again in no time.
How Do I Stir Crunchy Peanut Butter?
The easiest way to mix your peanut butter is to turn the jar upside down. Ensure the lid is screwed on tight before doing this, though, or you'll have peanut oil leaking everywhere. All of the oil that used to sit on the top of the peanut butter will begin to seep back into the peanut butter, and voila, your peanut butter is ready to eat and enjoy! If you don't want to wait to solve your oil separation problem, you can always simply use a butter knife or spatula and stir the oil back into the peanut butter for a few minutes. Easy peasy. Once you've reached your desired consistency, sit back, and enjoy your tasty peanut butter! Be sure to pick up some of Crazy Richard's Crunchy Peanut Butter today from Walmart or order on Amazon, so you can begin to enjoy all the benefits of healthy peanut butter right away!