Low Sugar Patriotic Treats with Crazy Richard's Peanut Butter 
By Mary Ellen Phipps, MPH, RDN, LD
Crazy Richard's Dietitian
Summer is here and 4th of July is quickly approaching! Let Crazy Richard's be a part of your celebrations with these fun summer patriotic treats. All of these fun and festive recipes are added sugar free and true to our Crazy Richard's philosophy that peanut butter doesn't need any "extras" (sugar, salt, preservatives, etc.) to satisfy!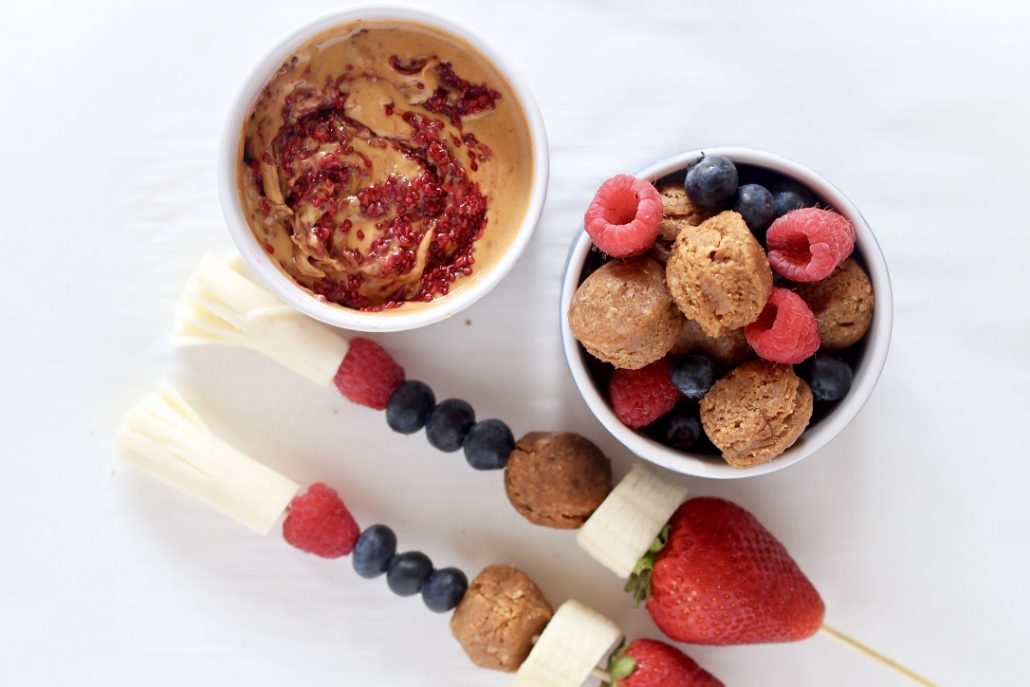 Berries and Wholly Rollies
If you want to keep things super simple, just set out some bowls or a platter of fresh berries fit for the summer season: blueberries, raspberries, strawberries, and blackberries. Serve alongside your favorite flavor of Wholly Rollies. Haven't tried Wholly Rollies yet? Order them directly from us, and check your local freezer section this Fall.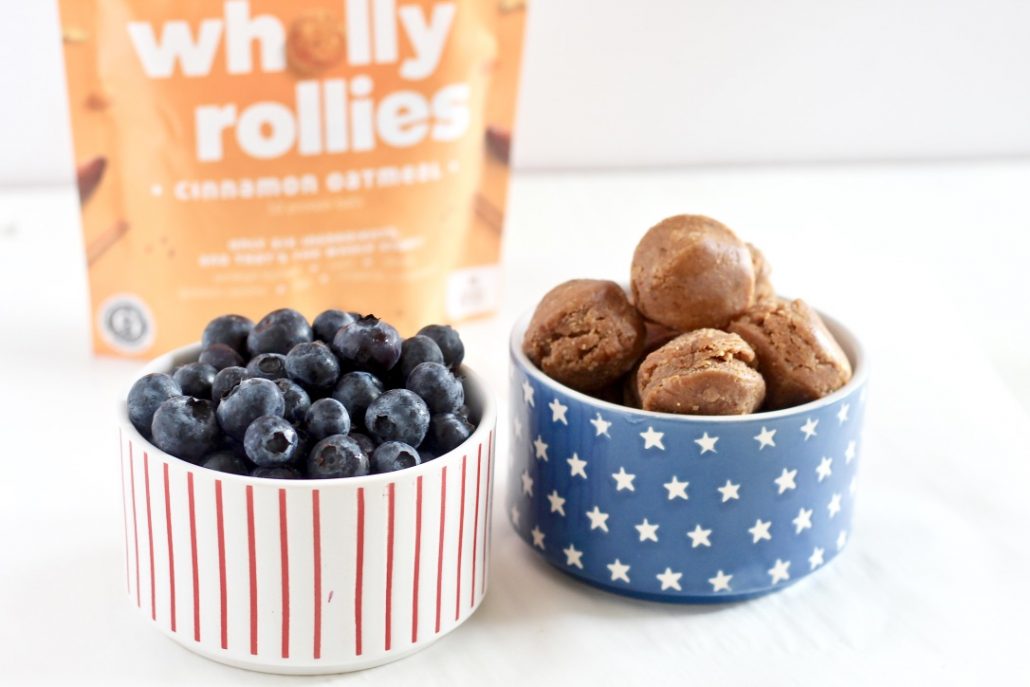 No Added Sugar PB&J Dip
This is such a simple idea and perfect as a fruit dip…apple and pear slices would go great with it! All you need is:
Mix the thawed raspberries and chia seeds together in a bowl until they're good and combined. Let the mixture sit for 30 minutes to an hour. Pour in the peanut butter and stir halfway to create a fun swirled pattern. Serve and enjoy!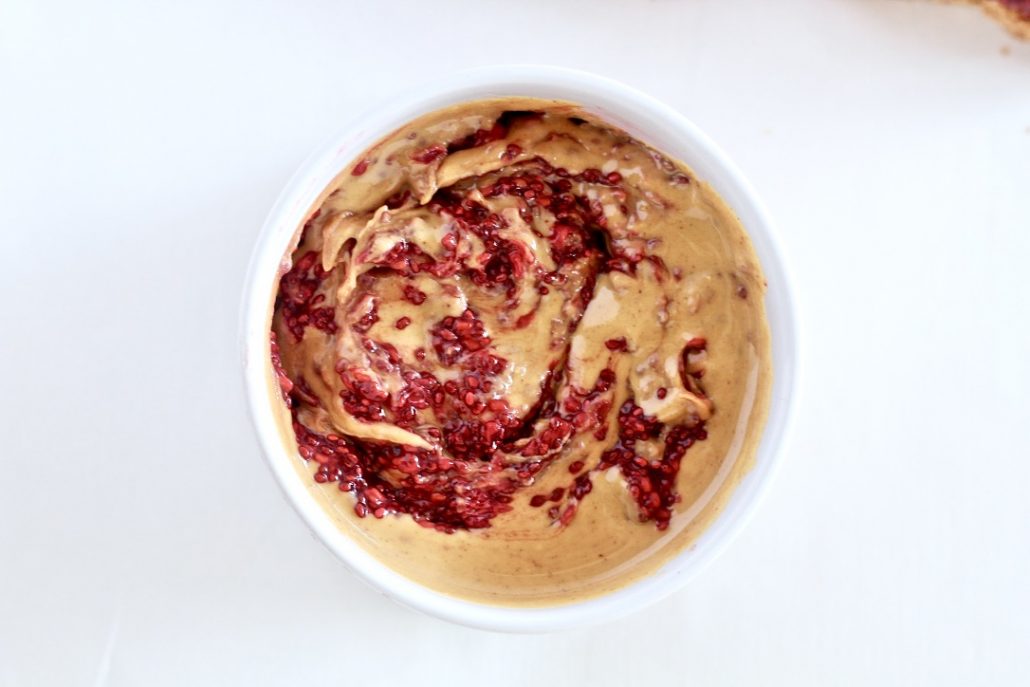 Red, White, and Blue PB Sparklers
These sparklers are so fun and require zero cooking or baking! Simply pick your favorite red, white and blue foods and start building. I layered blueberries, strawberries, raspberries, bananas, Wholly Rollies, and string cheese for some festive deliciousness.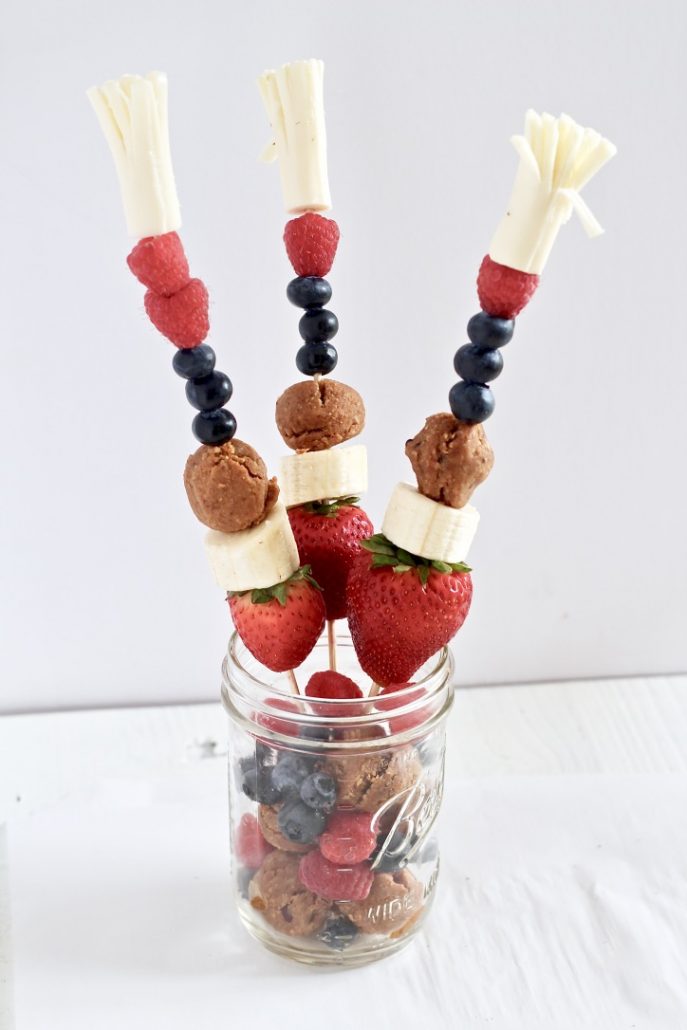 Stars and Stripes Toast
Summer holidays can often mean road trips to see family or friends, or having family or friends come to see you. These festive and healthy toast options are perfect for a crowd. You can even set up a build your own toast bar and let people customize their own.
Spreads: Creamy or Crunchy PB, or plain yogurt
Fruit: strawberries, bananas, blueberries, raspberries, blackberries
Additional toppings: crumbled wholly rollies, chia seeds, hemp seeds, chocolate chips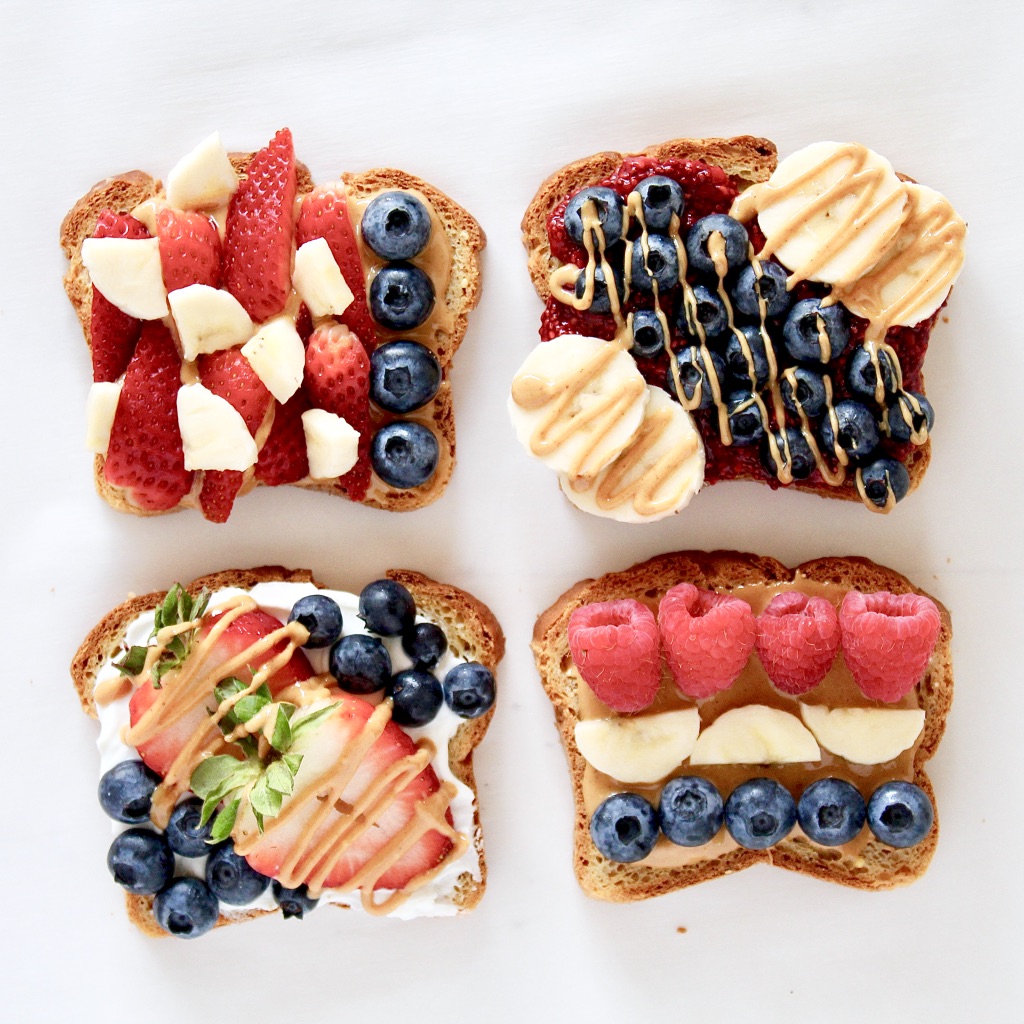 Let us know if you make any of these fun PB inspired patriotic treats by tagging us on Instagram (@crazyrichardspb) or Facebook (Crazy Richard's Peanut Butter)!