Who's getting ready for a Super Bowl Party!?? There is nothing more fun than a party with good friends and great food! But so often, party food can be full of foods that make you bloated or leave you feeling sick. Try this edible cookie dough dip as a fun and festive alternative. And MMMMM…. this was SO GOOD! My children (and my husband!) devoured this so quickly! I used creamy PB instead of butter, coconut sugar instead of white sugar, and peanut powder instead of white flour. This is a vegan, gluten free and kosher recipe! Serve with fruit, graham crackers or pretzels… or just eat with a spoon ;-P I would suggest have a spoon or knife to serve this with because it is not a yogurt dip, this definitely has some substance. You could always add a little coconut oil to make it more runny but I wanted it to be firm to hold this fun football shape. Food is always more enjoyable when it is festive!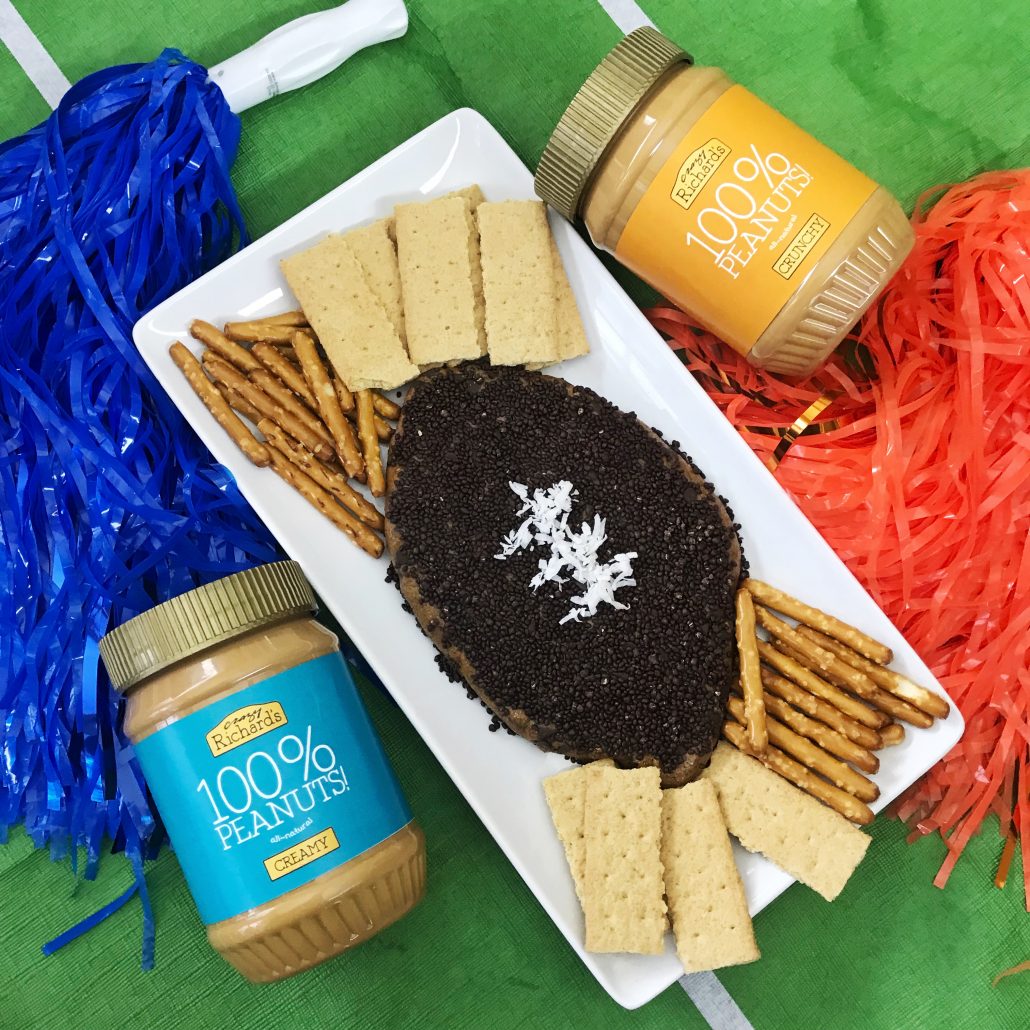 Ingredients:
1/2 cup Crazy Richard's Creamy Peanut Butter (just one ingredient!)
1/3 cup coconut sugar
1 teaspoon pure vanilla extract
1/2 cup Crazy Richard's Pure PB (powdered peanut butter – also just one ingredient!)
1/2 teaspoon sea salt
Directions:
Mix all and form into football shape. Top with dark chocolate chia seeds and unsweetened coconut flakes. Can also use chocolate chips or chocolate sprinkles if you have them 😉
Enjoy!