What makes it Natural?
Crazy Richard's Peanut Butter is just one ingredient: Peanuts! Peanuts contain natural oils that will separate when the peanuts are ground up. Because we never add stabilizers, fillers or preservatives to our Peanut Butter, you could see a layer of oil naturally separate to the top of your PB jar. When you see some oil on top, you can stir it right back in with the confidence of knowing that this is actually normal – and NATURAL! This was supposed to happen! The oil is full of good-for-you monounsaturated fats which help prevent heart disease and lower cholesterol.
We are proud of the runny consistency of our PB and you can be too!  There are actually quite a bit of advantages to runny peanut butter, (think drippy Insta-worthy PB photos) so even if you get a jar that's more runny than the others, embrace it! And welcome to the Crazy PB family, full of drizzly PB lovers.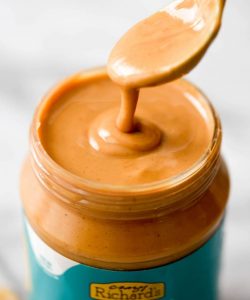 How to Stir :
You can use a knife, a spatula, or even use an electric hand mixer! Before you open your peanut butter, store the jar upside down to let the oils work their way through to the bottom. When you're ready to open it up, give it a shake first! If you're a big PB fan, try emptying a few jars into a large stand mixer and give it a whirl – then pour your PB back into your jars and you'll be prepared when the hangry pains strike! Check out this fun blog post with our favorite tips and fun video showing an easy PB stirring hack!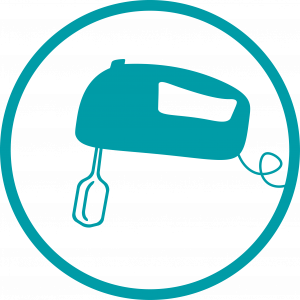 How to Eat :
If this is your first time trying natural peanut butter – the taste will be different than what you may be accustomed to. But it is supposed to! The peanut flavor should be really strong and prominent, because there is no junk added! Use Crazy Richard's PB as a perfectly clean and untainted base and then make it your own! Some people like to add sea salt, honey or even maple syrup to change things up. We give you FULL PERMISSION to do as you please to #MAKEITYOURS.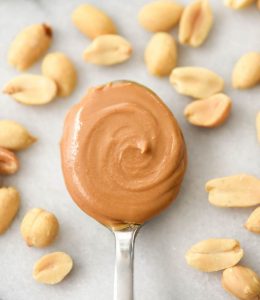 How to Store :
Don't stress about this one. Once natural peanut butter has been stirred up for the first time, it can be stored in the fridge, but it certainly does not need to be. If you want perfectly drizzly PB then keep your opened jar in your pantry or on your kitchen counter for easy access. Keep the lid closed on top and your PB will stay good for a really long time. If you don't open it back up for a few weeks, the oils will naturally separate and you will probably have to stir it back up. If you like your PB thick, then stick it in the fridge after you have stirred it up and it will stay smooth creamy!