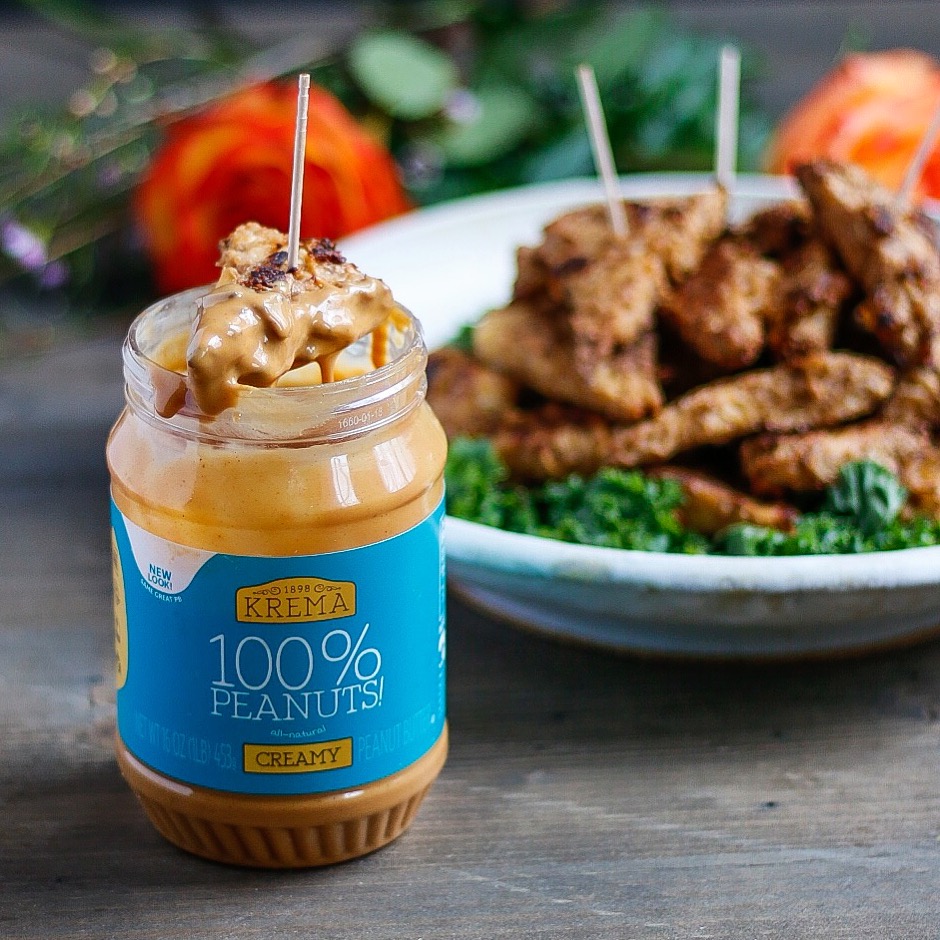 Roasted Peanut Tempeh
Makes 32-48 pieces
Ingredients:
2 (or 3) 8-ounce packages of tempeh**
2 small yellow onions, finely minced
2 cloves garlic
1/3 cup Crazy Richard's all natural peanut butter
1/4 cup Bragg's liquid aminos (or soy sauce)
1 1/2 T lemon juice (about 1 lemon)
1T stevia (or brown sugar)
1 1/2 tsp. coriander
1 tsp. cumin
1/2 tsp black pepper
Sprinkle of cayenne pepper, to taste
1/2 tsp. sea salt, to taste*** 
Method:
1) Remove tempeh from plastic, and place in a large sauté pan, with enough water to float the tempeh. Bring the water to a low boil over medium-high heat, and then let the tempeh steam for 10-15 minutes, flipping halfway through. Remove from the water, pat dry, and then slice each brick into 16 triangles. I do this by slicing the rectangle into 4- then slice each of those diagonally into 2 triangles- and slicing each triangle in half horizontally, so each piece is about 1/3 inch thick.
2) While the tempeh is steaming, grind the onions and garlic in a food processor until very fine.  Pour into a large mixing bowl with the remaining ingredients, stirring to mix well.  Add the tempeh triangles, tossing to coat, then cover and refrigerate overnight (8-24 hours- the longer, the better).
3) When ready to cook, preheat the oven to 375 F.  Spread the tempeh out evenly on to parchment lined baking sheets, trying not to let the pieces touch.  Roast 20-30 minutes, until crispy.  I like to flip my pieces after 15-20 minutes, but that's totally optional.  Serve sprinkled with course sea salt, or drizzled with a bit more peanut butter.  Enjoy as a snack, appetizer, or as part of a regular meal!
Recipe & Photos by: Ellen Whitney of Health Tastes Good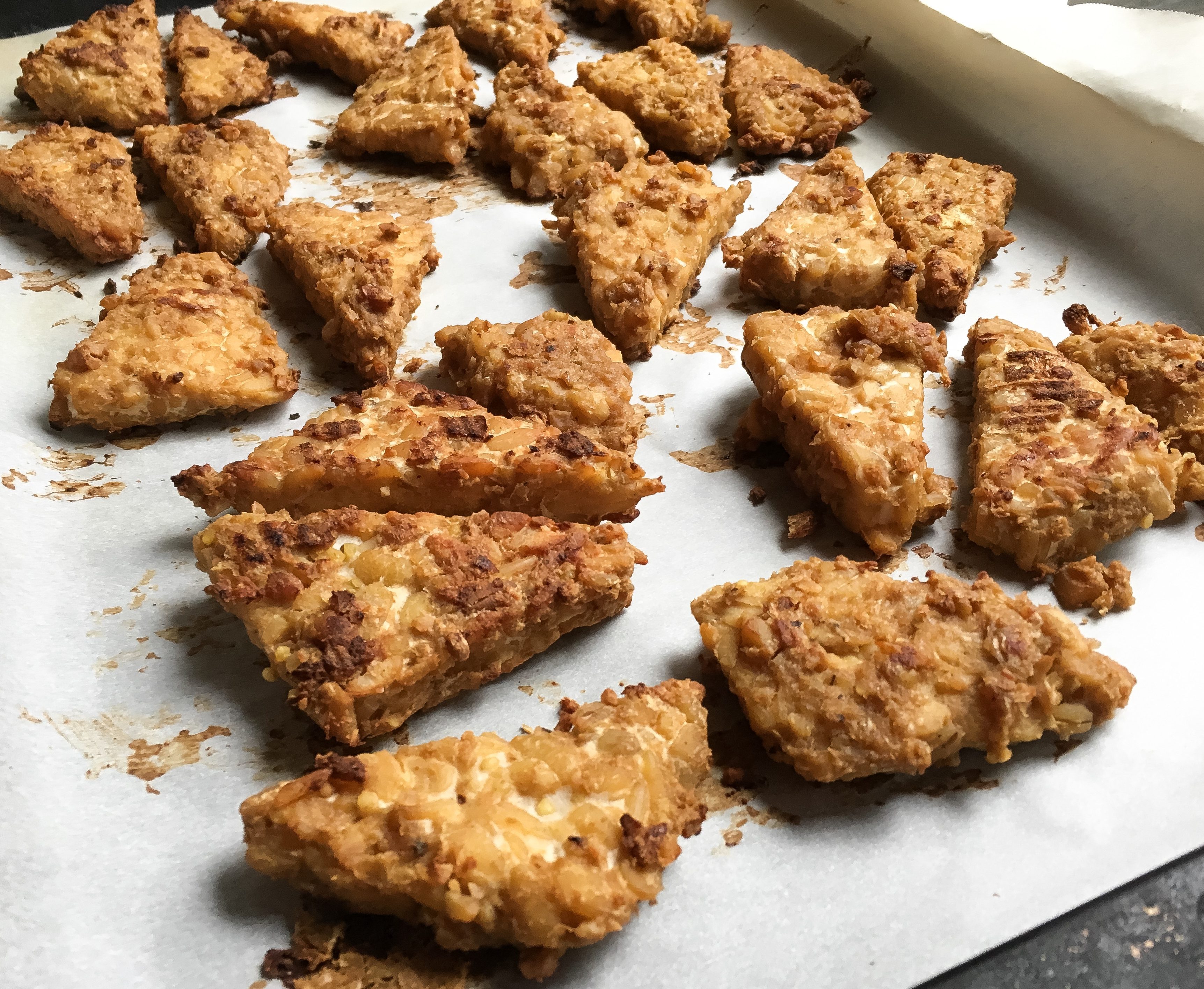 "If you're a tempeh skeptic, this Roasted Peanut Tempeh is the perfect recipe to finally try it in! Tempeh has become one of the top protein sources in my diet… not only for it's promotion of muscle building and recovery, but because of the way it improves the health of my gut. Tempeh is fermented soybeans, and fermented foods provide you with probiotics.  Probiotics help regulate digestion, boost the immune system, and support memory and cognition. They basically have repercussions throughout your entire body, since they directly impact the gut, and the gut is your "second brain".  A regular probiotic is something I recommend everyone take."

"When it comes to buying tempeh, I always use Lightlife brand, because it's all I can typically find in grocery stores.  My only complaint about this brand is how hard and dense it is.  When I was in Montreal this fall, the tempeh in their market and in all the restaurants was so soft and almost spongy.  Boiling the tempeh before marinating helps with this a bit, but it's still not the same as I had in Canada.  Feel free to use any brand you like, this is just what my store always has."