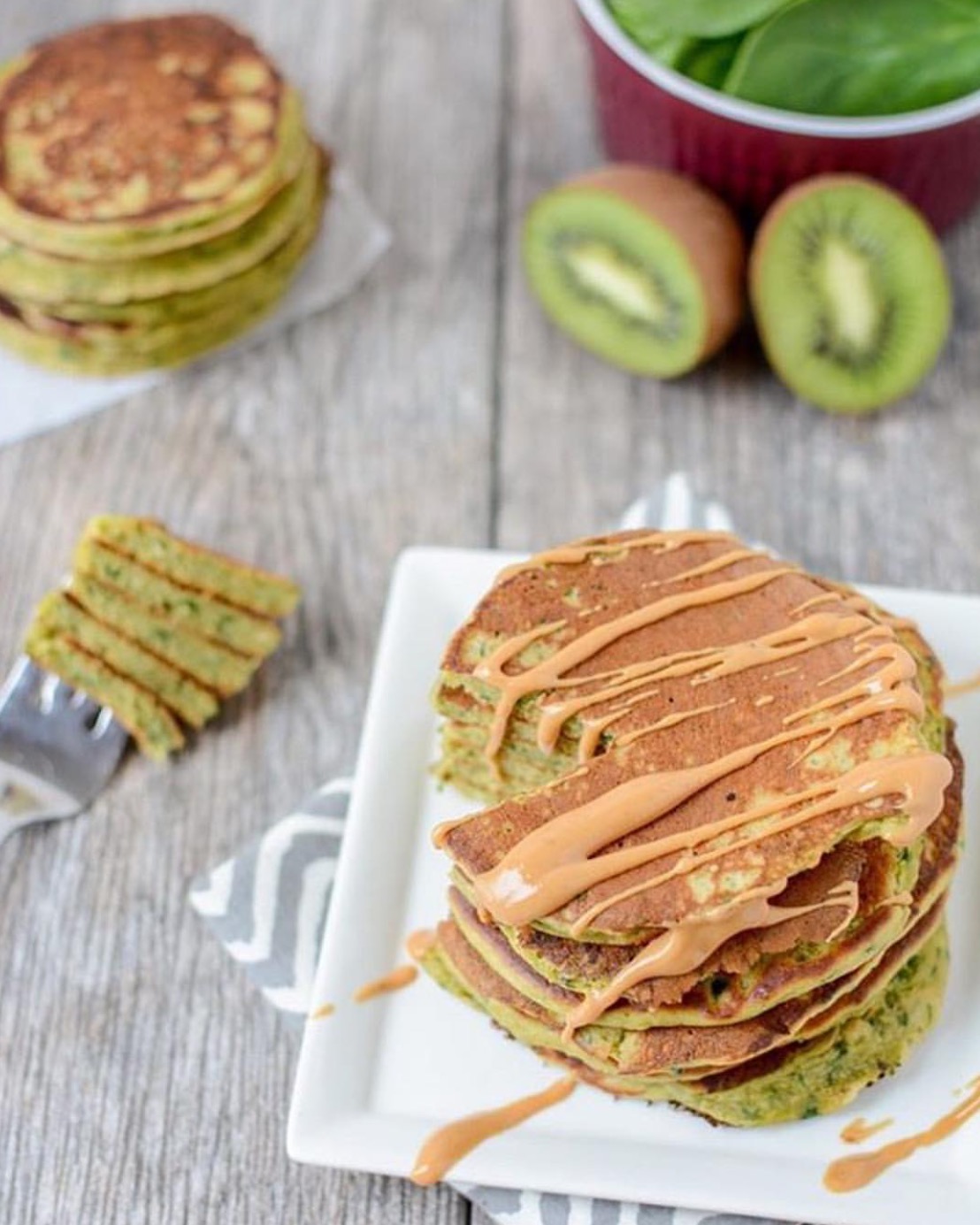 1 cup baby spinach (more if desired)
3/4 cup vanilla yogurt (I use whole milk Greek)
2 eggs
3 Tbsp hemp hearts (hemp seeds)
2 kiwis, peeled and roughly chopped
2 Tbsp maple syrup
1 tsp vanilla extract
1 tsp cinnamon
2 tsp baking powder
1 cup white whole wheat flour
Instructions:
Add first 8 ingredients to a blender and blend until well combined.
Add cinnamon, baking powder and flour and blend until just mixed
Cook pancakes in a skillet or griddle over medium heat.
Serve topped with more peanut butter, yogurt or syrup!