By: rtwhitneyharris 10/12/2017
Whether you're zipping through afternoon errands with your baby in tow or taking a cross-country trip as a family, bringing a stash of tasty, healthy snacks is key. Littles get hungry fast and frequently, so you want to have something on hand for quick and easy noshing. Bored of your usual nibbles? Here are 12 new treats for taking on the go, wherever you go!
9. Baby's First Taste of PB
Peanut butter can be tricky for babies to eat, so here's an easy, travel-friendly way to get that yummy treat. Crazy Richard's Pure PB Single Serves are peanut powder packets you can mix with almost anything to get the rich flavor and protein of peanuts. Mash it with a banana, swirl some with breastmilk or formula, or add it to applesauce, yogurt, warm cereal, or a smoothie.
Available at crazyrichards.com, $9.98 for 8 packs.
***Read the full article on redtricycle.com
____________________________________________________________________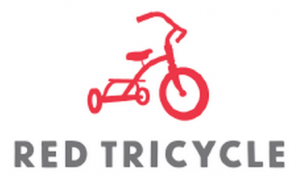 Kids need to nosh, but what's a grown-up to do when the fruit bowl just doesn't cut it anymore? Here's the answer—stock up on nutrient-rich packaged snacks (Yes, they DO exist!). We swarmed the snack aisle and discovered 13 new products that not only taste great but are filled with healthy stuff like fiber, vitamins, superfoods and more. Scroll down to find your new favorite way to quickly solve a bad case of the afternoon hangries.
13. Just Nuts
When it comes to simple energy-boosting snacks that are easy to chow while on-the-go, it doesn't get better than Crazy Richards single serve peanut butter. Made with just peanuts—no salt, no oil, no nothing—each packet offers up eight grams of protein. It's also gluten-free, Non-GMO verified, kosher and organic. Just plain good.
Available at amazon.com, $9.98 for 8 packs
***Read full article on redtricycle.com