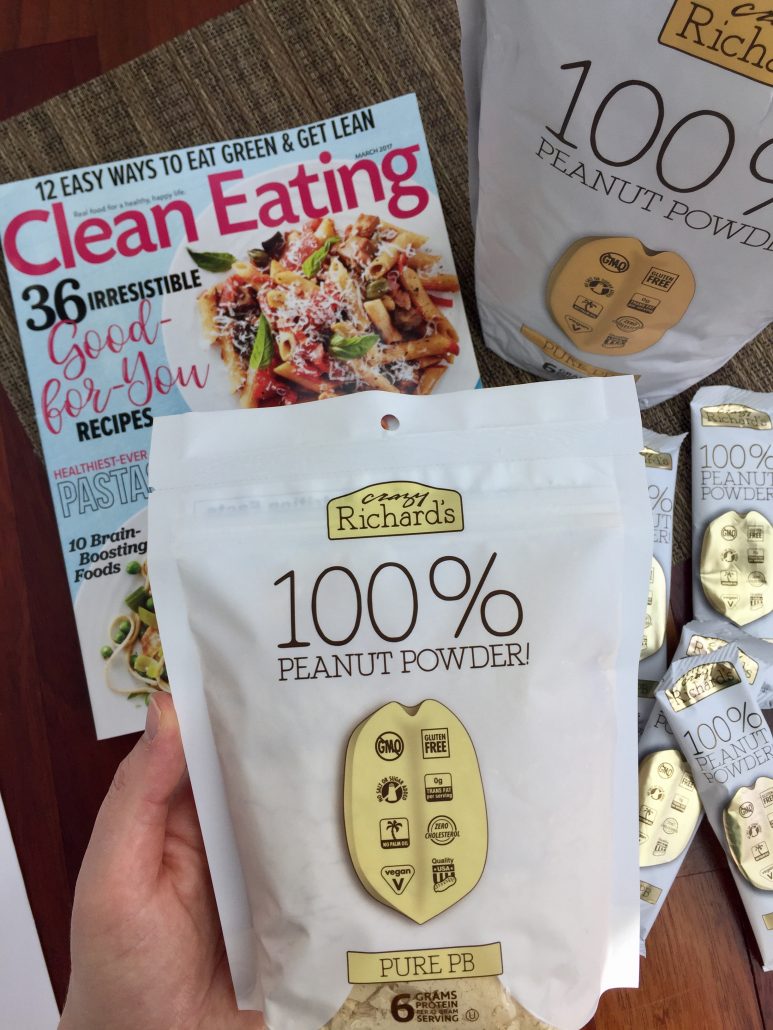 CRAZY RICHARD'S WON!
We are honored that Crazy Richard's PurePB was a winner of Clean Eating Magazine's 2017 Clean Choice Awards!
Our PurePB is 100% Peanut Powder made from the highest quality US Peanuts with no additives like sugar, salt or flavorings. Peanut Powder is a low-fat, low-calorie and low-carb way to add plant-based protein to your smoothies or foods. Check out this great apple-peanut butter smoothie recipe using Crazy Richard's PurePB peanut powder.