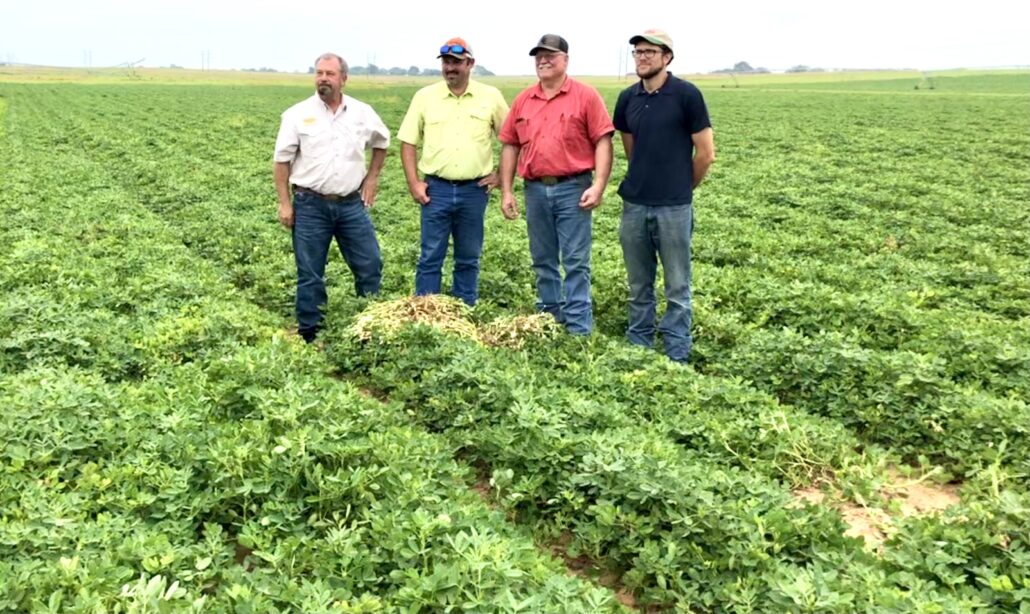 (Pictured: 4 American Peanut Farms standing in a peanut field in Eastern Texas)
Did you know that American peanut farmers are the cream of the crop? It's true! Peanut farmers from around the world travel to the United States to learn from the best-in-class peanut experts. American peanut farmers have the longest experience, most expertise, and they invest the most time and energy into developing their craft. The US peanut industry is large and robust including multiple trade organizations, local and national associations and plenty of incredibly intelligent teams of scientists who have devoted their entire careers to researching and educating us about allllll the peanut things!
Crazy Richard's is proud to support the US peanut industry by doing the following things:
Crazy Richard's peanut butter is made with 100% US grown peanuts. Only.

Unlike many of our peanut butter counterparts, Crazy Richard's does not use any peanuts that have been imported from other countries. The majority of "certified organic peanut butters" sold in the US are made from peanuts that are actually not grown in the United States, but are imported. Buying local and supporting American peanut farmers helps lower our carbon footprint and increase our efforts to be a sustainable corporation.

Crazy Richard's peanut butter and peanut powder are both manufactured exclusively in the United States.

Crazy Richard's facilities are all located in the United States, some within a few miles of the actual peanut farms, once again keeping the environment top of mind and ensuring a low carbon footprint and fresh peanuts that did not travel on a shipping container for months to make it to America.

Owner of Crazy Richard's – Kimmi Wernli – serves on the Board of Directors for the American Peanut Council.

Crazy Richard's has been a contributing member of the APC for a decade and Kimmi was just re-elected for her second term on the Board of Directors representing the manufacturing sector of the American peanut industry.

Owner of Crazy Richard's – Kimmi Wernli – serves as a US Peanut Ambassador for the National Peanut Board.

2022 is the third consecutive year that Kimmi will serve as a US Peanut Ambassador. Did you even know there was such a thing? Kimmi has travelled with the NPB to New York, San Fransisco, Napa Valley, Atlanta, Baltimore, Chicago and more spreading awareness and educating consumers about the importance of incorporating nutrient-dense, American grown peanuts into their diets. Kimmi has been featured in articles, on websites, on podcasts and other print and online media speaking on trending topics such as early introduction to prevent peanut allergies, the soaring numbers of plant based diets, new product innovation incorporating peanuts and more. Kimmi shouts her love for peanuts from the rooftops! *Listen to Kimmi's latest interview on the newly formed NPB "The Peanut Podcast" HERE.

In addition to actively participating with the American Peanut Council and the National Peanut Board, Crazy Richard's has also supported various organizations in the peanut industry including: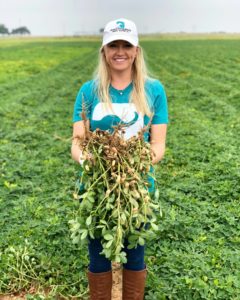 (Pictured: Crazy Richard's President/Owner Kimmi Wernli holding a bunch of freshly dug peanut plants in southern Georgia.