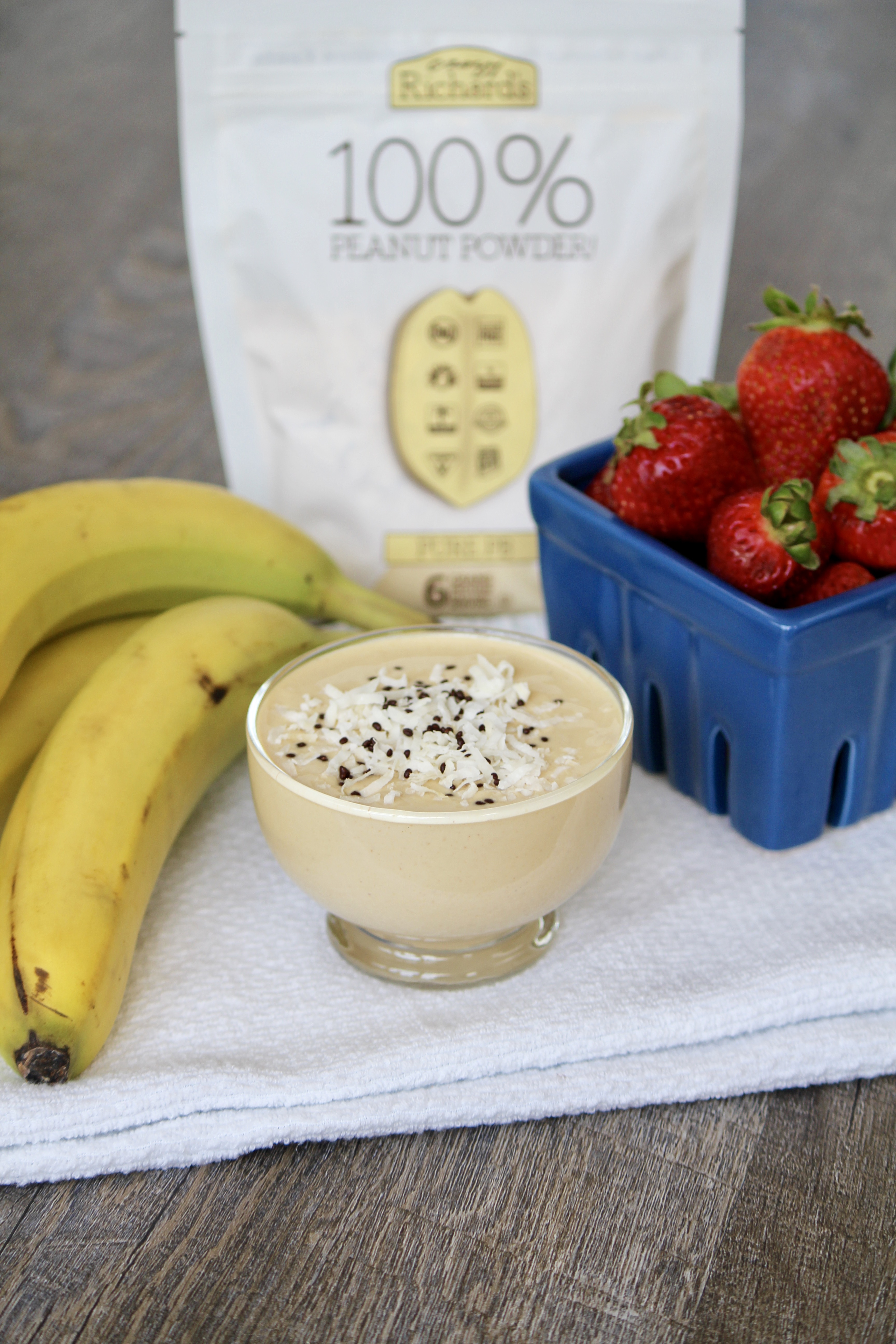 Three Ingredient Fruit Dip
– 1 cup plain Greek yogurt
– 1/2 cup Crazy Richard's peanut powder (or creamy PB)
– 1 T pure maple syrup
Mix all together and keep refrigerated. Serve with any variation of fruits and toppings!
***Fun Mix-Ins: cinnamon, vanilla, coconut shavings, cacao nibs or granola. Pictured with unsweetened shredded coconut and dark chocolate chia seeds.
This recipe is kid approved and fun for the whole family! Refined sugar free, gluten free and soy free. Sub dairy free yogurt to make this recipe vegan and dairy free!