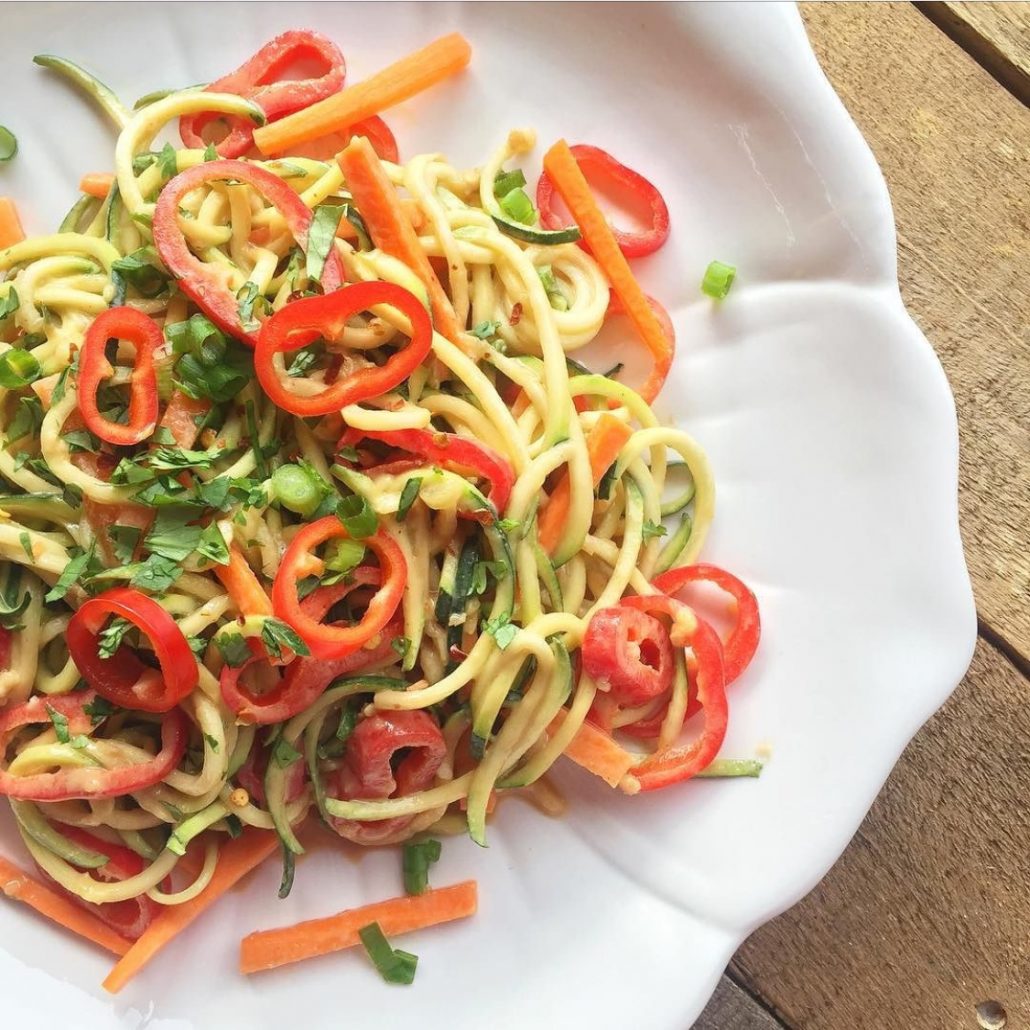 Raw Zoodle Salad with Creamy Peanut Butter Dressing
serves 4-6
Ingredients:
4 medium zucchini, spiralized
1/2 cup chicken broth
3 tablespoons soy sauce or coconut aminos for Whole30
1-2 teaspoon crushed red pepper flakes (depending on how HAWT you like it)
3 cloves garlic, minced
8-10 mini bell peppers, sliced
2 carrots, peeled and cut into matchsticks
1/4 cup cilantro, chopped
1-2 green onions, sliced
crushed peanuts to garnish
Method:
Spiralized your zuchinni.
Lay zoodles out flat on paper towels and sprinkle lightly with salt to sweat.
Meanwhile in a medium sauce pan add peanut butter, chicken broth, coconut aminos, crushed red pepper and garlic. Heat to medium, whisk well and remove from heat.
Combine zoodles, red peppers, carrots, green onions and cilantro in a bowl and toss with enough peanut sauce to coat.
Serve with crushed peanuts on top and enjoy!
Notes From Kimmi: I like to make this recipe with CRUNCHY PB because I think you can never have too much crunch when it comes to PB dressings ?
Turn this dish into a more kid-friendly option by serving this Peanut Butter Dressing over whole wheat pasta! Mmmm…