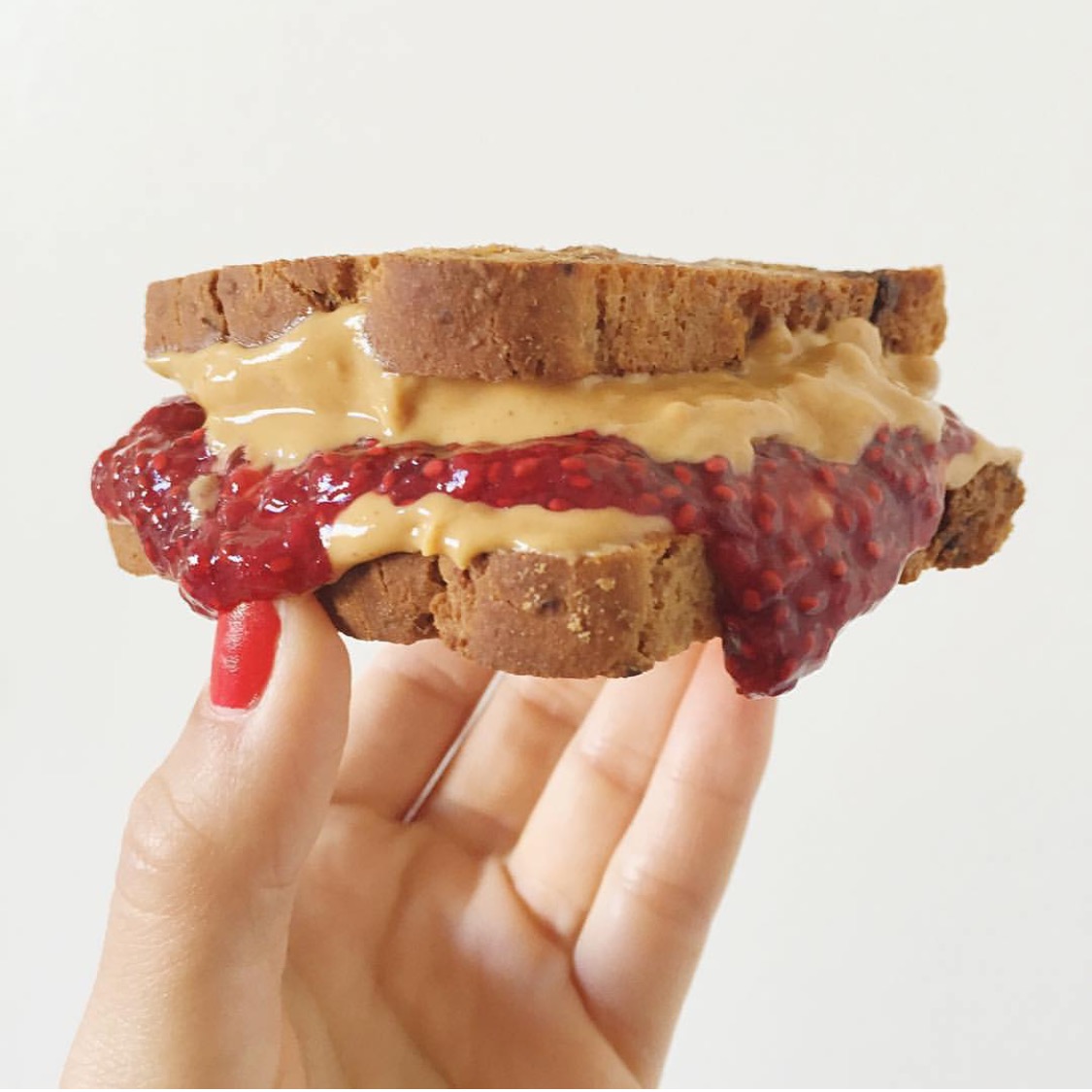 First make Chia Seed Jam:
Ingredients
2 cups frozen raspberries
1 cup fresh blueberries
⅔ cup honey
juice of 1 lemon
Instructions
Place a small saucepan over medium heat.
Add frozen berries to cook until they are heated up and juice begins to come out from the berries.
Then add blueberries, honey and lemon juice.
Mix well and cook for about 5-7 minutes then reduce heat and cook for another 5-7 minutes until berries have fully exploded and everything has broken down into a well combined mixture.
The longer you let the jam sit on low, the more it will thicken.
Recipe by: Juli Bauer Roth of @paleomg
Then, assemble this amazing creation:
Enjoy!
Photo by: @lokarsten