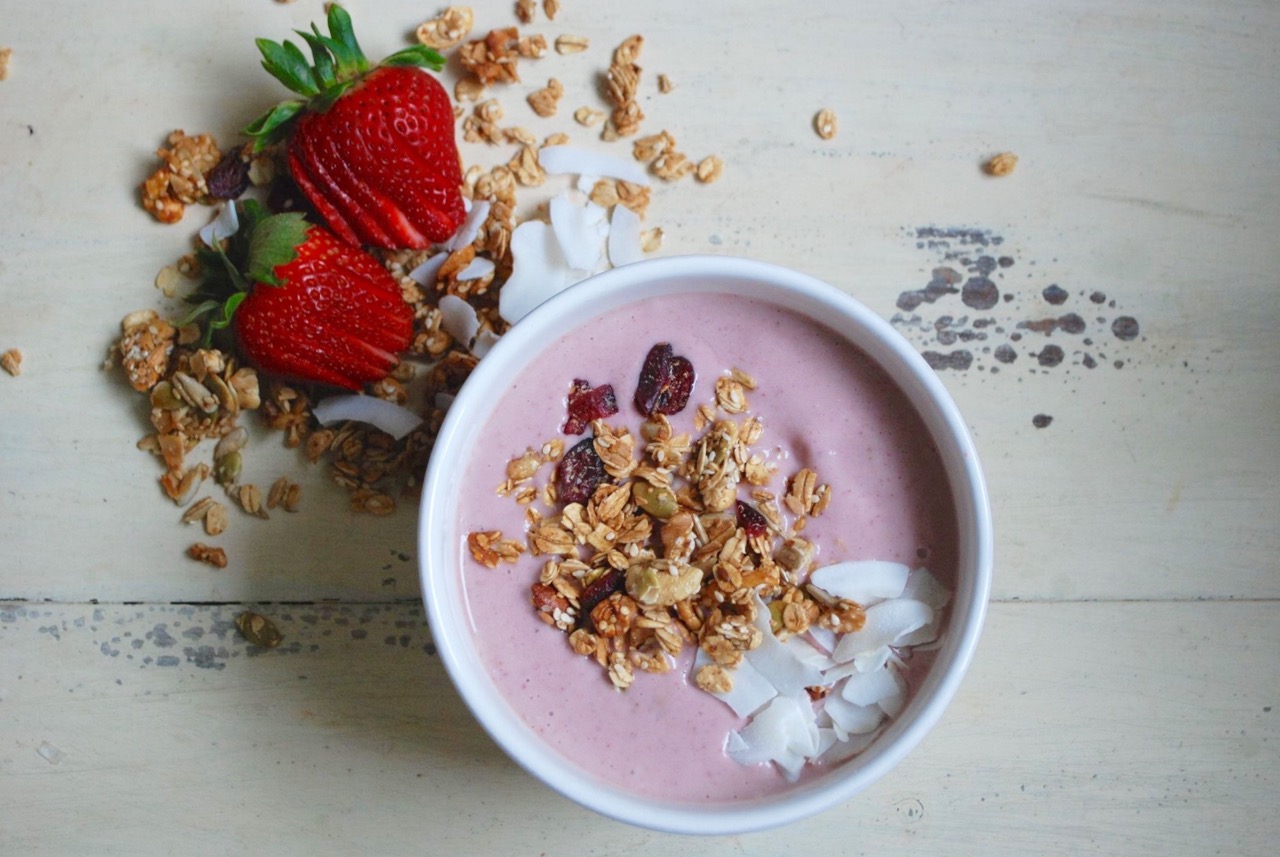 Even though you can't go back and relive the carefree days of your childhood, you can still recreate the memorable tastes of it. Strawberries and nut butter combine into a smooth & creamy blend that will remind you of your favorite classic sandwich, only better!
* Serves 1
Ingredients
½-1 cup nut milk (Start with the ½ cup and add liquid as necessary.)
1 tablespoon Crazy Richard's nut butter (can be PB, cashew, almond)
1 cup frozen strawberries
1 large banana, sliced and frozen
½ teaspoon vanilla
1 tablespoon hemp seeds
pinch of sea salt
Optional: protein powder, maca, handful of steamed and frozen cauliflower (for added nutrients)
Toppings: shredded coconut, granola, and fresh berries
Method
Blend half the nut milk and the frozen berries until smooth and creamy. Add in additional nut milk and the remaining ingredients and give it a whirl. Once smooth, pour the mixture into a bowl and sprinkle on toppings. Dig in!
Recipe and Photo by: Elise Museles of KaleandChocolate.com