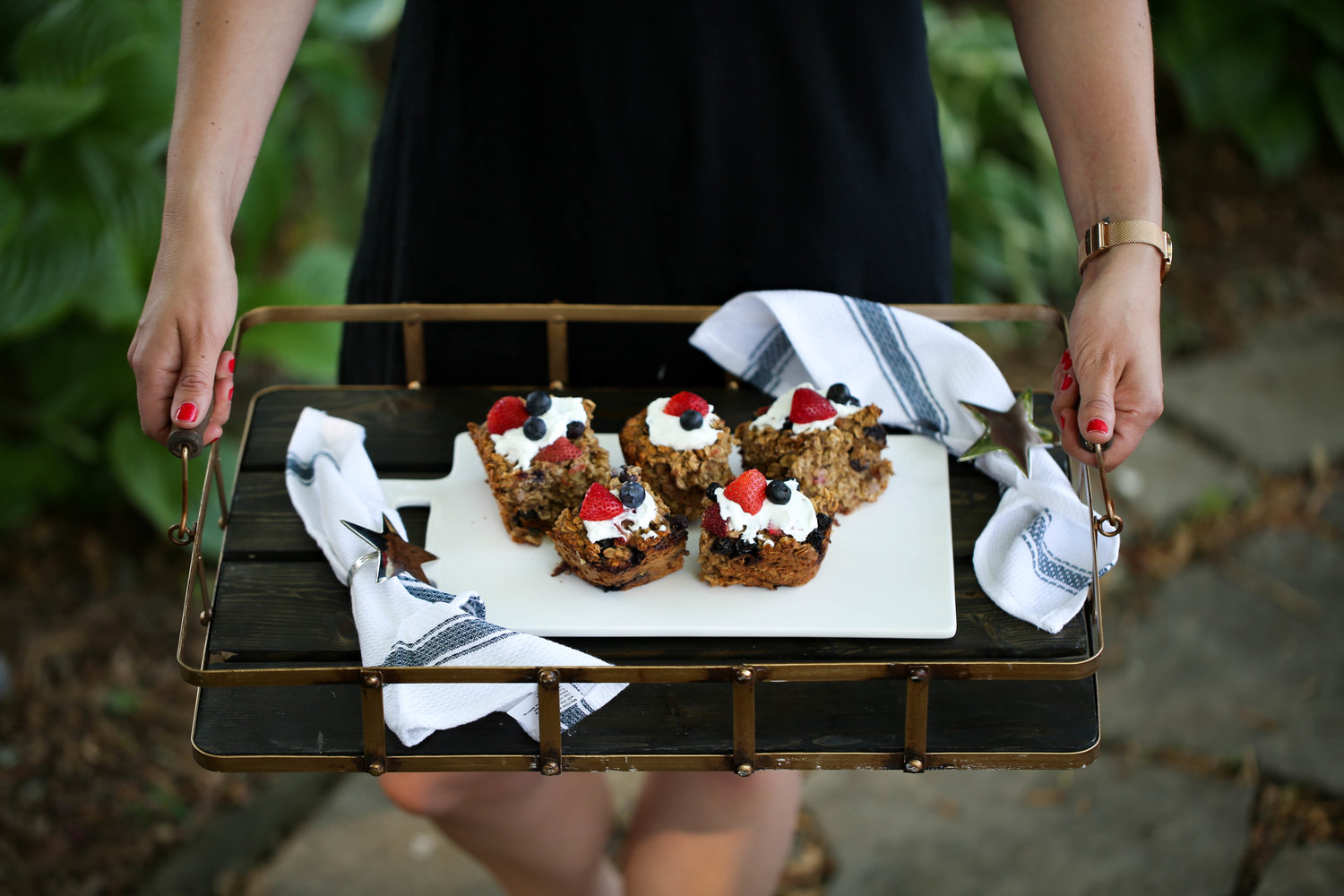 INGREDIENTS
1/2 cup egg whites
1 1/2 cup vanilla almond milk unsweetened
1/2 cup apple sauce
1 tbsp vanilla extract
1 1/2 tbsp honey
3 cups oats
2 tbsp chia seed
2 tsp baking powder
1 tbsp cinnamon
1 cup blueberries
1 cup strawberries
greek yogurt
sliced strawberries
blueberries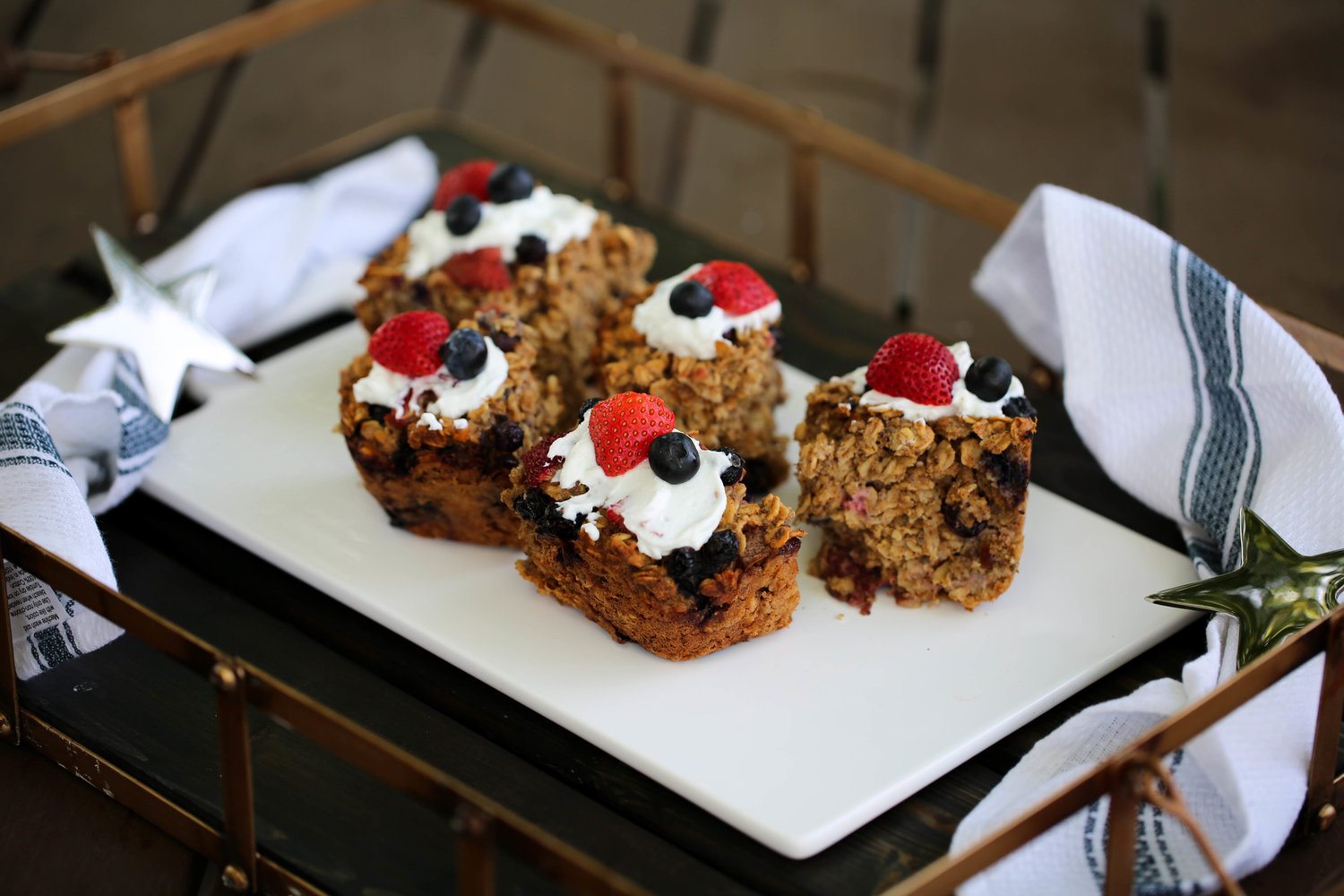 DIRECTIONS
Preheat oven to 350°F
In a medium bowl combine all wet ingredients: 1/2 cup of egg whites, 1/2 cup of apple sauce, 1 1/2 cups of vanilla almond milk unsweetened, 1 tbsp of vanilla extract, 1/2 cup of Crazy Richards Crunchy Peanut Butter and 1 1/2 tbsp honey. Mix together well and set aside.
In a large bowl combine all dry ingredients: 3 cups of oats, 2 tbsp of chia seed, 2 tsp of baking powder and 1 tbsp of cinnamon. Mix together well.
Combine wet ingredients with dry and stir together.
Add 1 cup of blueberries and 1 cup of strawberries to the mixture. I like to leave a few out to press into the top of the cake so the cake looks pretty!
Spray a 9×9 square pan and pour mixture into pan.
Bake for 65 minutes to an 80 minutes or until center is fully cooked.
Let cake cook completely before cutting or it will all fall apart.
Top with greek yogurt, sliced strawberries and blueberries to give you that pretty red, white and blue finish!
Recipe by: Danielle of momwifefoodie.com