Natural Peanut Butter SHOULD be Drizzly!
The rumors are true. Crazy Richard's has THEE most drizzly nut butters around! And we are PROUD of the runny consistency of our Nut Butters – and you can be too! When you see oil on the top of your Crazy Richard's Nut Butter jar, you can stir it right back up with the confidence of knowing that we never add stabilizers or preservatives to our Nut Butters. Peanuts and tree nuts contain natural oils that will separate when they are ground. There are actually quite a bit of advantages to runny Nut Butter, (think drippy Insta-worthy PB photos) so even if you get a jar that's more runny than the others, explore our recipe page for unique or creative ways to use your runny Nut Butter.
It's not just what's inside our PB that makes it drippy, but what is NOT INSIDE. Crazy Richard's peanut butter is made with just ONE ingredient – Runner Peanuts.  They are grown, roasted and ground to perfection in Georgia.  (In fact, our jars, lids, labels and seals are all from the USA, nothing about our peanut butter is made outside of the USA) The Runner Peanut is a very oily peanut or a high oil peanut.  It is filled with the good fats, and very good for you.  The good fats help you to feel full or satiated and help many with weight loss.  But we were designed for those who had no teeth or digestive issues but needed protein.  They then found that it was great for all kinds of health issues, dietary restrictions and vegetarians/vegans.  We use the Runner peanut because it has more oil, so when it's dry roasted it's much more flavorful than most peanuts.  We need the most delicious variety of peanut since DO NOT add sugar or salt or other stabilizing oils, fillers or preservatives. You won't find any those things in Crazy Richard's PB!
We are also proud of the incredibly smooth consistency of Crazy Richard's peanut butter. It's because we use our tried and true secret family method – the double grind.  Without spilling all of our secrets, just know that our equipment is top notch and we grind our peanuts on the finest grind setting.  Most people love it that way!  Our crunchy peanut butter is simply our ultra-smooth creamy peanut butter with the the perfect amount of crunchy peanut pieces added in.
In short – please enjoy the unique consistency of Crazy Richard's PB, knowing that YOUR jar of peanut butter is drizzly because
CR Family Tip: If you want to minimize the drip, stick your Nut Butter jar in the refrigerator after you stir it up. That will keep the consistency nice and firm.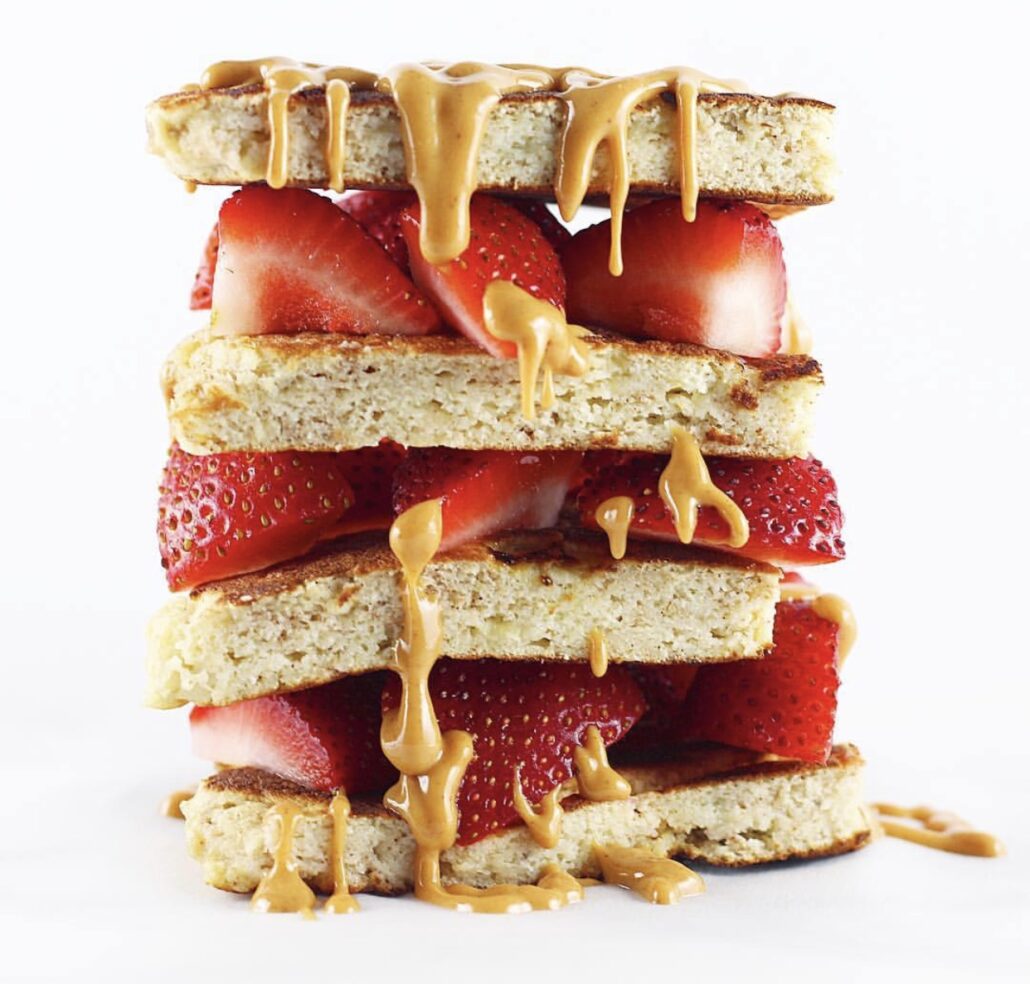 But this leads to another common question —
Do Crazy Richard's Nut Butters need to be refrigerated?
Crazy Richard's Nut Butters can be stored in the fridge, but they certainly do not need to be. If you want perfectly drizzly Nut Butter then keep your jars in your pantry or on your kitchen counter for easy access. Even once open, if you keep the lid closed on top your Nut Butter will stay good for a really long time. If you don't open it for a few weeks, the oils will naturally separate and you will probably have to stir it up. If you like your Nut Butter thick, then store your jars in the fridge they have been stirred and you will not need to stir your jars again!