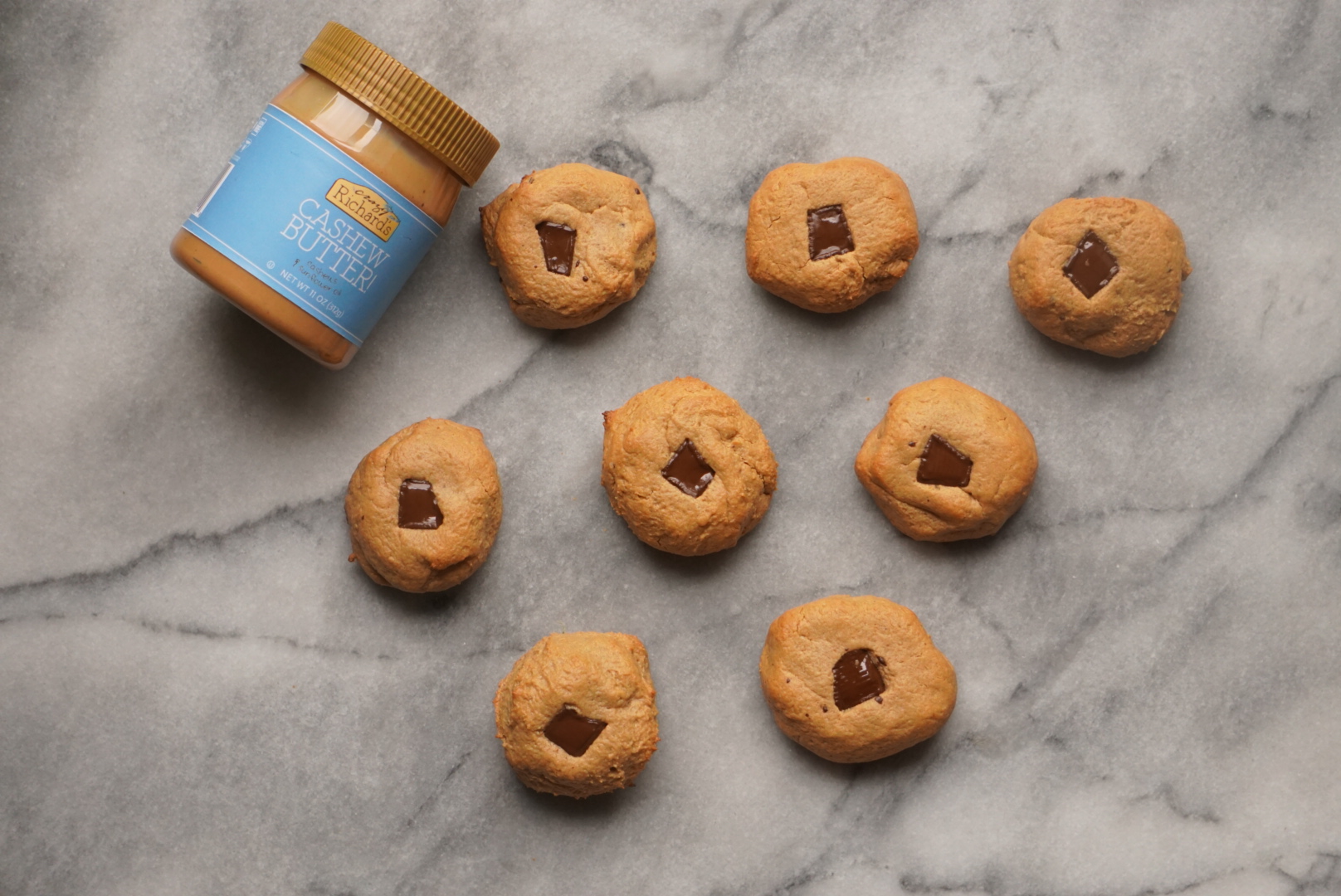 Paleo Cashew Butter Chocolate Chunk Cookies
yield 12 cookies
The most perfect moist and chewy paleo chocolate chunk cashew butter cookies that are free of refined sugar, dairy and gluten.
Ingredients
Wet Ingredients:
1 cup cashew butter
1 egg, scrambled
1/4 cup honey or maple syrup
Dry Ingredients:
1/2 cup paleo flour
1/2 tsp baking soda
1/4 tsp pink sea salt
1/2 tsp cinnamon
1/2 cup dark chocolate chips
Instructions
Preheat oven to 350F.
Add the wet ingredients into a large mixing bowl and mix until combined.
Add the dry ingredients into a separate bowl and mix until combined.
Pour the dry ingredients (except for the chocolate chips) into the wet ingredients and mix until a dough is formed. It may be a little wet. Next stir in the chocolate chips.
Roll the dough into balls (I use an ice cream scooper) and place onto an ungreased cookie sheet.
Place in the oven and bake for 12 minutes.
Remove from the oven and place the baking sheet on a wire rack to cool. Allow to cool completely before touching the cookies.
Notes
The dough will be sticky – this is normal. If it's way too wet and sticky you can add another tbsp of paleo flour.
Photo & Recipe by: Leah of Leahsplate.com