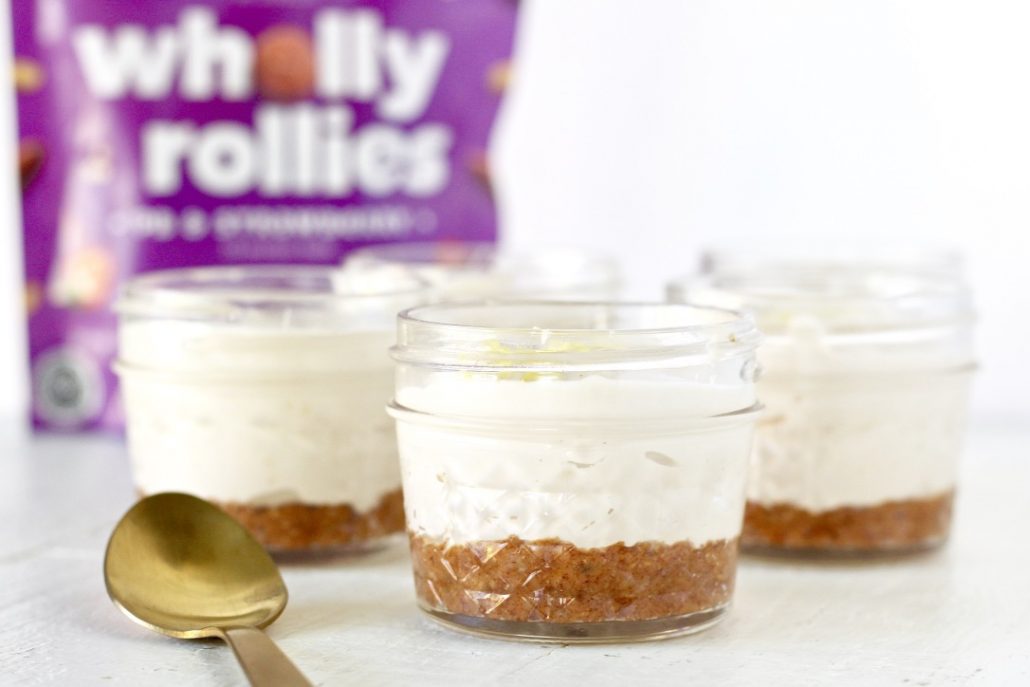 Hard to believe but Thanksgiving is almost here! And I've got the cutest little healthy dessert to serve to friends and family. You just need a few things to make these LOW SUGAR NO BAKE CHEESECAKE CUPS:
5-6 wide mouth 4oz. Mason jars
1 bag of @crazyrichardspb wholly Rollies
8oz cream cheese
1/2 cup whole milk greek yogurt
1/3 cup maple syrup
Zest from on lemon
1 Tbsp vanilla extract
Leave your Wholly Rollies out on the counter and let them reach room temperature. (Remember: Wholly Rollies don't spoil if they're kept at room temperature. We just recommend freezing them for long term storage and shipping.) Press one Wholly Rollie into the bottom of each jar, pressing it flat to make a crust.
Then, combine the remaining ingredients in your food processor or high-powered blender and process until smooth. Divide the cheesecake mixture evenly into the jars, tapping gently on the counter to shake out all the air bubbles. Refrigerate for at least two hours, or overnight, and enjoy! Add your favorite toppings like chocolate chips or a drizzle of PB for even more fun!
Recipes & Photos by: Mary Ellen Phipps of MilkandHoneyNutrition.com