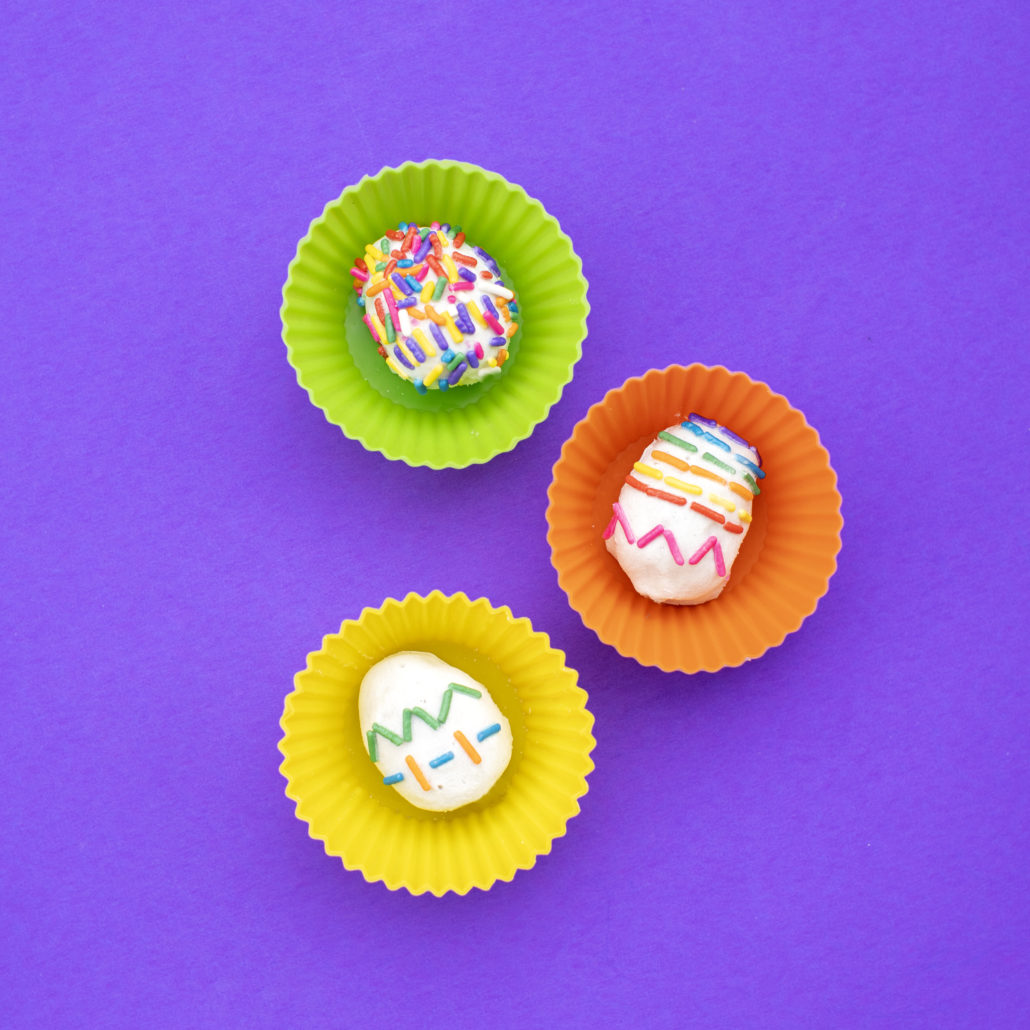 It's easy and fun to throw together some festive holiday snacks around Easter. Plus we all need a few snacks that aren't loaded with artificial sweeteners and cause immediate sugar headaches. This idea is quick and painless, but still celebratory! Plus they are protein packed with just natural plant based protein and if you use low sugar or sugar free yogurt then your sugar amount is minimal, mostly coming from the natural sugars in the dates inside the Wholly Rollies. These are completely gluten free and egg free and if you use a non-dairy yogurt, then they are dairy-free as well! Just a few simple ingredients all rolled up into one fun and festive Easter Egg!
Peanut Butter Protein Easter Eggs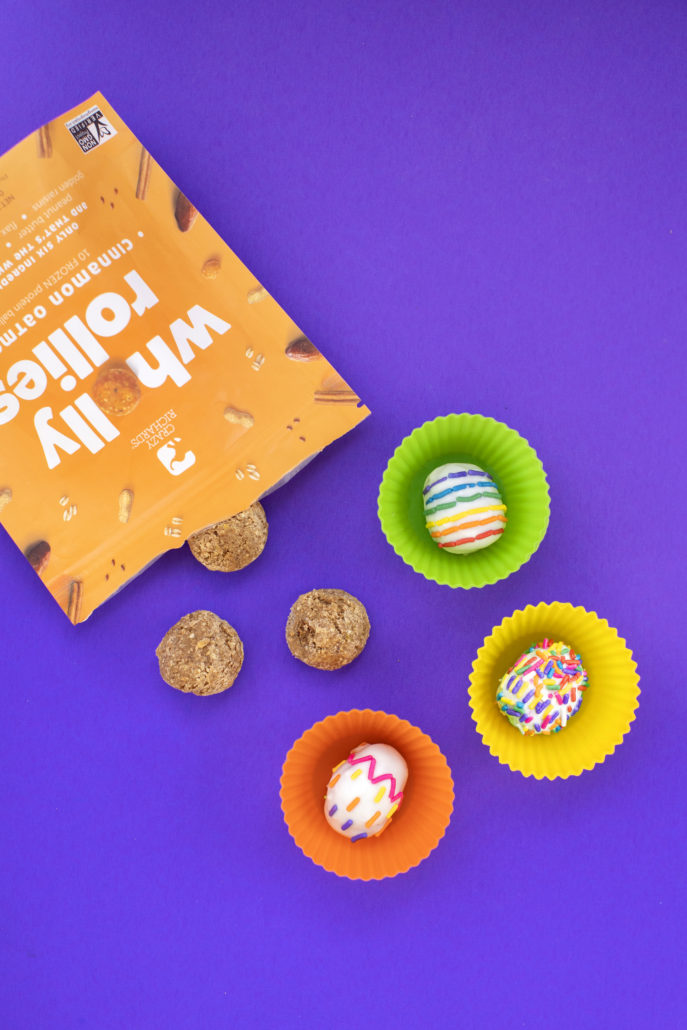 How To: Take the Wholly Rollies out of the freezer and let them thaw a little. Roll a ball in between your hands to form it more into an egg shape. Dip the egg in yogurt and decorate with sprinkles. A toothpick makes it a little easier to dip the ball. You can enjoy them just like that or put them back in the freezer and let them harden a bit so they are less messy.
Recipe & Photo by: Katie Blauser of @EatPrettyDarling
Crazy Richard's
Average rating:
0 reviews