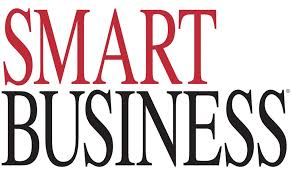 With a product launch, failure is sometimes an option
By: Kimmi Wernli | 12:04pm EST October 23, 2019
A few years ago, our company decided to branch out of our comfort zone and launch a new line of products into the fast-growing and lucrative fitness industry. We were attracted to a customer base we thought was ready to pay big bucks for anything that would help get physical results.
So, we created a performance product line, launched and failed.
The opportunity
As a century-old peanut butter company, we had a great track record for making quality products that our customers love. We've had steady growth with a loyal customer base and thought it would be similar in the fitness industry.
The market was filled with products that contained synthetic chemicals, milk-based protein powders and zero calorie sweeteners with absolutely no nutritional value. So, what if we created a natural line of performance peanut butter — energy infused. Brilliant right? We brought back simple, clean ingredients with plant-based proteins and top-quality vitamins. This was going to be huge.
We didn't listen
Unfortunately, we grossly underestimated this new customer base by assuming people were buying traditional fitness foods because they didn't have another option. Actually, the majority was more interested in foods loaded with "vitamins" or "protein" regardless of the quality. We had buyers at major retailers trying to tell us we didn't have enough ingredients. We strongly argued consumers were looking for simple, plant-based ingredients.
Looking back, we never had any data to back up our claims and should have listened to these retailers who had years of data, sales and experience.
We lacked focus
In my opinion, our biggest mistake was not answering the biggest question from our buyers: Where would this product be sold in the store? Instead of saying we should be sold in the peanut butter aisle as a performance alternative with confidence and focus, we listed seven different locations where it "could" work.
Instead of being impressed, our buyers were confused. Ultimately, they decided that customers would also be confused and therefore the product would not sell.
We didn't fail because we didn't have a great product. We failed because we didn't understand this new-to-us market. We got caught up in the glitz and glamour of the bursting industry and overlooked the missing market research to fill an actual consumer need — and failed to have a clearly defined shelf placement for our product.
We didn't give up
Learning this lesson was humbling and hard, but we were determined to not make the same mistakes again. This year we successfully launched a new frozen snack line — Wholly Rollies™.
We made sure to collect adequate data in advance, consult industry experts throughout the entire process and be clear on where the product should be in the stores. We are currently selling in the west and northeast regions and set to be distributed nationally next year.
And even more exciting, last month we won a prestigious industry award for innovation and ability to appeal to the masses. We'll take it.
Kimmi Wernli is the president and owner of Crazy Richard's Peanut Butter Co. Kimmi is the first female owner of one of the oldest natural food companies in America. When she assumed the reins as the second-generation owner of her family's historic peanut butter business, she identified ways to take the Crazy Richard's into the 21st century by overhauling the brand, creating a clear vision and messaging, tapping into a savvy young audience via social media and e-commerce, and pioneering a new grocery category with award-winning product innovation.
Originally Published in Smart Business:
http://www.sbnonline.com/article/with-a-product-launch-failure-is-sometimes-an-option/?utm_campaign=shareaholic&utm_medium=linkedin&utm_source=socialnetwork