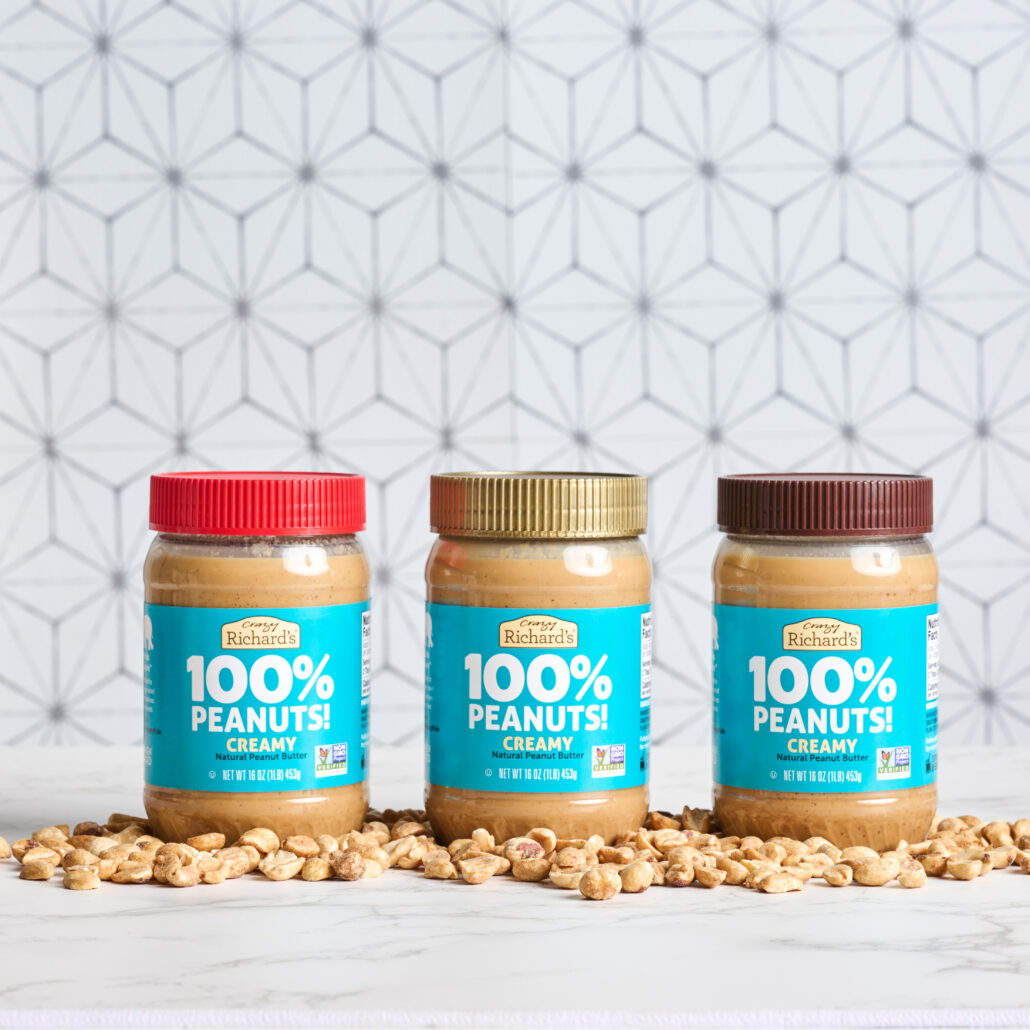 The impacts of COVID-19 are still being felt throughout many industries and food manufacturing is absolutely one of them. Earlier this year we determined that a lid shortage would be hitting our company and we were faced with 3 options:
Option 1 : Pause all production and wait until our standard American made gold lids were back in stock
Option 2 : Expedite a new run of imported lids from China
Option 3 : Go forward with production but work our tails off to find new sources and use any colored variation of American made lids
Looking at the core values and mission of Crazy Richard's to continually offer an affordable product that is accessible to as many people as possible, it was easy for us to determine that we really only had one option, Option 3.
We are proud that we have been able to procure these multi-colored American made lids and stick to our production schedule so that we could ensure Crazy Richard's is on as many grocery store shelves as possible. Don't worry – it's not the outside the matters, it's the same delicious and nutritious butter on the inside that counts! And that has never changed.
Have you seen any different colored labels in your stores yet? Follow us on social media and let us know where you have seen them pop up!