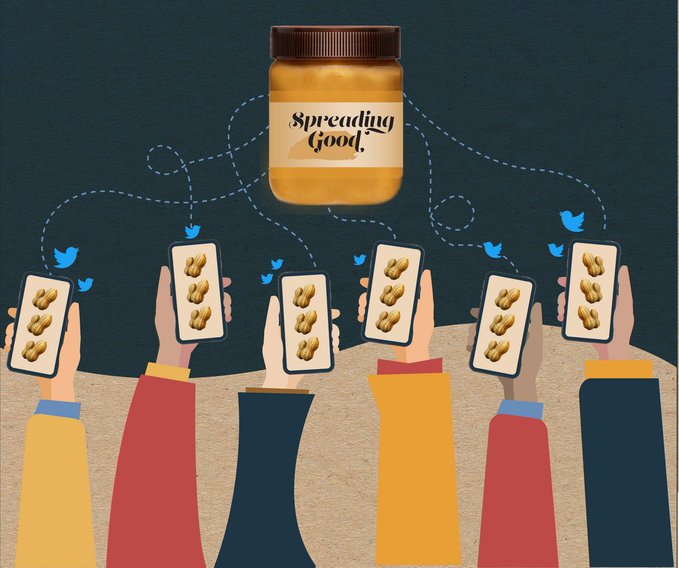 Crazy Richard's has partnered with The
National
Peanut
 Board and other great nut 
butter
 companies to come together to help restock food pantries across the country in the #SpreadingGood challenge.
"We believe in the potential the Spreading Good campaign presents because it offers peanut and peanut butter fans the opportunity to pass forward the passion and love they have for their favorite food back into the community," explained Bob Parker, the National Peanut Board's president and CEO.   "Today's young consumer likes to support brands and products they believe are doing good."
For every 
Peanut
 Emoji tweeted between now and March 31, 
peanut
butter
 will be donated to a deserving food pantry!