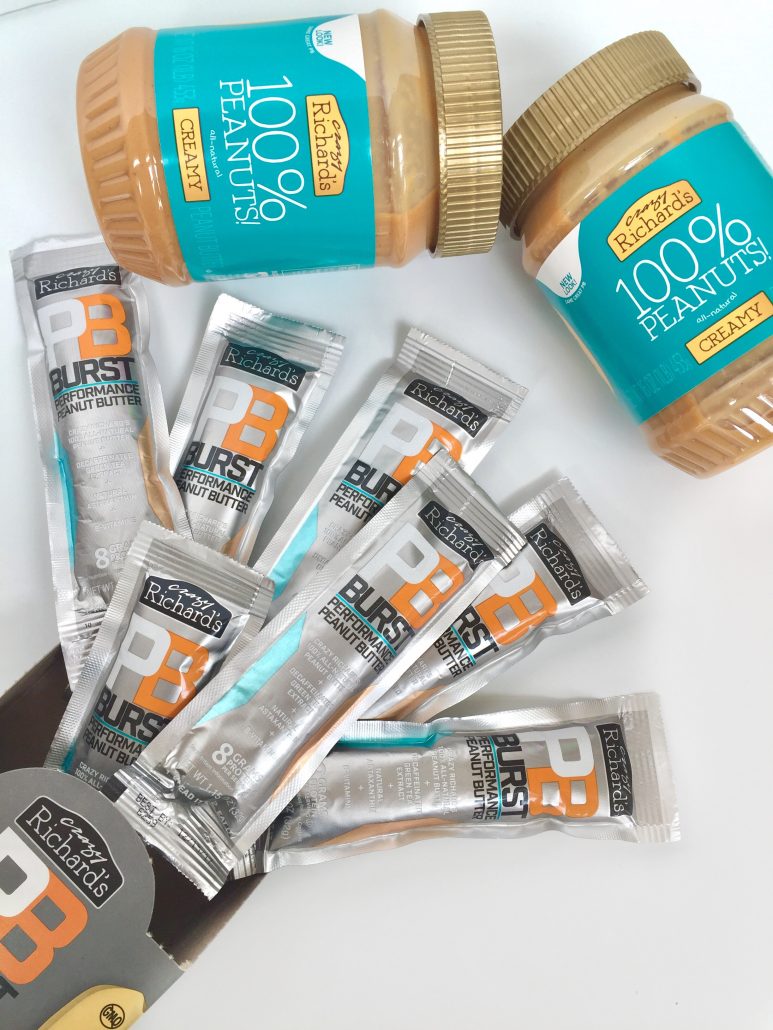 By: Rachael DeVaux, R.D.
Crazy Richard's is known for their clutter free peanut butter as it only contains one ingredient, can you guess? Peanuts, of course! They expanded from their Natural Line of nut butters that are free of sugars, salts and hydrogenated oils to create a Performance Line of peanut butter too. The Performance Line carries the same blend of peanuts, in addition to the Burst Blend, a combination of astaxanthin, decaffeinated green tea extract and Vitamin B Complex.
These three extra ingredients are included to give you the satisfaction and energy you need without the compromises!
Breaking it down:
Astaxanthin is an antioxidant part of the carotenoid family and is found in certain marine algae. Astaxanthin offers amazing health benefits. It is found to be thousands of times more powerful than vitamin C, offer anti-inflammatory properties, and play a huge role in supporting the immune system. Astaxanthin is also shown to decrease age spots, increase energy and improve focus. For optimal absorption, astaxanthin should be taken along with fats—how perfect, as it is blended with Crazy Richard's Peanut Butter! Read more about astaxanthin HERE.
Decaffeinated green tea extract is essentially green tea that's been stripped of its naturally occurring caffeine and made into a liquid or powder form. When comparing the three main varieties of tea: green, back and oolong tea, green tea is said to contain the highest concentration of powerful antioxidants called polyphenols. These polyphenols (particularly catechins) are phytochemicals we receive from natural plant food sources in our diet. They contain a wide variety of antioxidants responsible for neutralizing the effects of free radicals in our body. Free radicals are damaging to DNA, cellular membranes and enzymes. Catechins found in green tea are also shown to help lower cholesterol and improve blood flow.
B vitamins are essential in supporting the body's metabolic rate, producing energy from the foods we eat and aiding the body in fighting disease and infection. B vitamins help form red blood cells, which deliver oxygen to the body tissues. All 8 of the B vitamins are included in the Vitamin B Complex blend present in the Performance Line of Crazy Richard's Peanut Butter.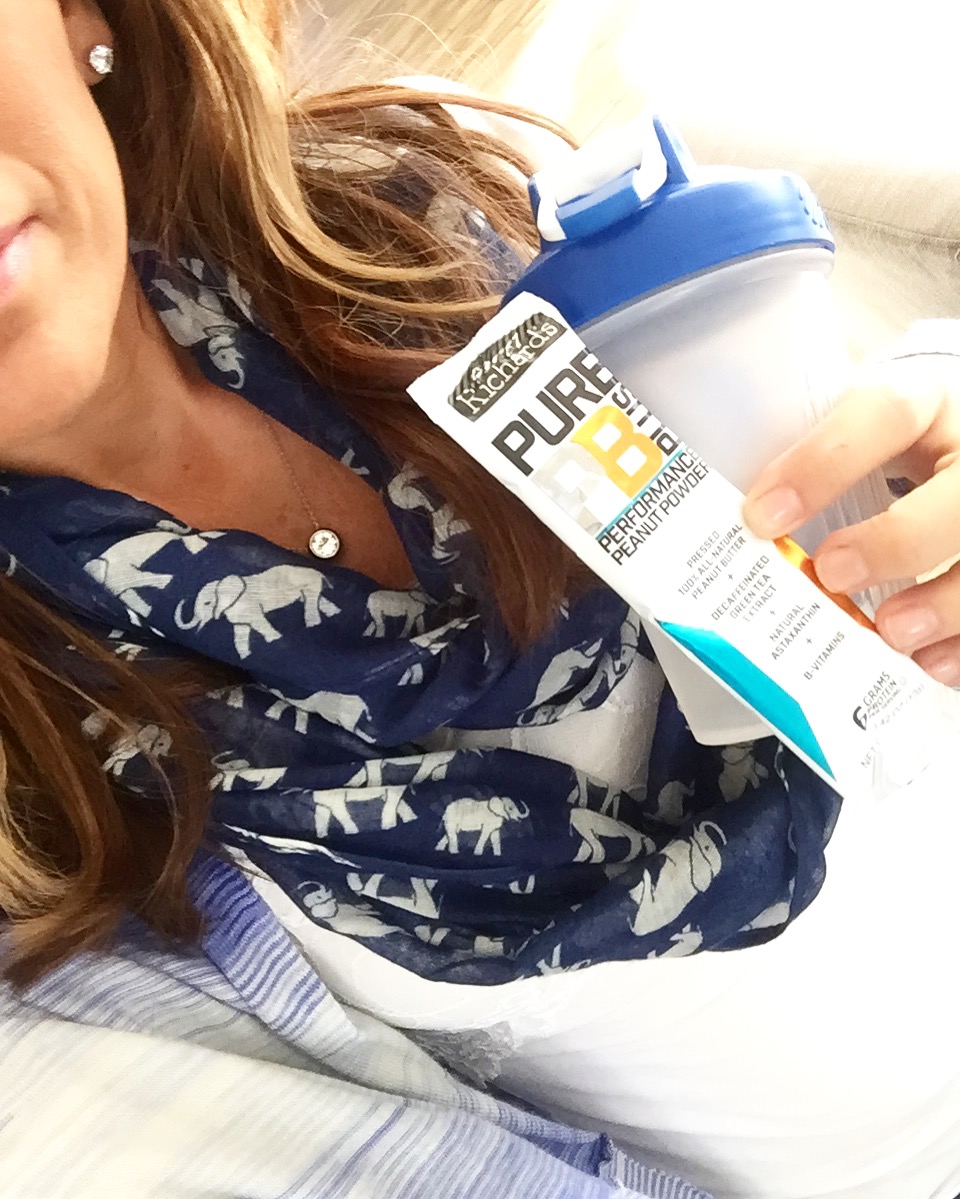 ***This cutting edge proprietary Burst Blend is found in both creamy and powdered peanut butter form – check out our PB Burst here and our PurePB Plus here!
References:
Chacko, S. M., Thambi, P. T., Kuttan, R., & Nishigaki, I. (2010). Beneficial effects of green tea: A literature review. Chinese Medicine, 5, 13. https://doi.org/10.1186/1749-8546-5-13
Østerlie, M., Bjerkeng, B., & Liaaen-Jensen, S. (2000). Plasma appearance and distribution of astaxanthin E/Z and R/S isomers in plasma lipoproteins of men after single dose administration of astaxanthin. The Journal of Nutritional Biochemistry, 11(10), 482–490.
Pashkow, F. J., Watumull, D. G., & Campbell, C. L. (2008). Astaxanthin: A Novel Potential Treatment for Oxidative Stress and Inflammation in Cardiovascular Disease. The American Journal of Cardiology, 101(10, Supplement), S58–S68. https://doi.org/10.1016/j.amjcard.2008.02.010
Roberts, J. D., Roberts, M. G., Tarpey, M. D., Weekes, J. C., & Thomas, C. H. (2015). The effect of a decaffeinated green tea extract formula on fat oxidation, body composition and exercise performance. Journal of the International Society of Sports Nutrition, 12. https://doi.org/10.1186/s12970-014-0062-7
What Are B-Vitamins and Folate? (n.d.). Retrieved December 27, 2016, from http://www.eatright.org/resource/food/vitamins-and-supplements/types-of-vitamins-and-nutrients/b-vitamins-and-folate