COLUMBUS, Ohio, March 16, 2020 – Crazy Richard's®, makers of all-natural nut butters and frozen peanut butter snack products, sent the following email to all customers today in response to the federal government's declaration of the National Emergency.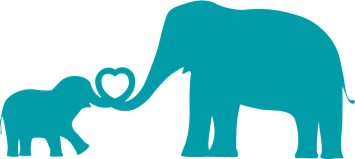 To our Crazy Richard's Friends and Family,
We understand Peanut Butter is one of the most recommended staples in times of emergency and our products are selling out quickly. Our mission has never been more relevant than it is today. Crazy Richard's will do whatever it takes to provide access to our high quality products at an affordable price.  Our amazing staff family is working overtime and on overdrive to fulfill massive orders that are pouring in both online and from our retail partners. If you have placed an online order via Amazon or our website, we ask you to please be patient as we are working as fast as we can to get Crazy Richard's products to you! We have increased our shipping supplies and have coordinated with local shipping services to use larger trucks. Most importantly, please note that WE HAVE NOT INCREASED OUR PRICES.
As a family business, we are supporting our families being together at this time and are allowing the majority of our employees to work from home. We have also implemented additional sanitary precautions on top of our already strict protocols effective today, Monday, March 16th. Our office is now closed to any outside visitors or vendors and all in-person meetings are cancelled.
We are extremely mindful of those in need at this time and are evaluating the best ways in which we can help. If you or someone you know is in great need, please feel free to reach out to us and we would be happy to see how we can be of assistance. If you are local to Columbus, Ohio, we encourage you to purchase any of our products online via Amazon or our website crazyrichards.com. For any other questions or concerns, please email 

[email protected]

or call us at 614.889.4824 and we will do our best to respond to everyone as quickly as we can.
And lastly we can not say it enough times: THANK YOU to all of the helpers; the first responders, healthcare workers, grocery store employees and pharmacists and everyone volunteering in food banks and in helping serve those in need in local communities.
– With love and hope, Kimmi.

###
EDITOR'S NOTE: For more information, please reach out to Crazy Richard's directly at 614.889.4824 or send an email to [email protected]